Video
Sharpening Woodworking Tools – Start Woodworking S1:Ep7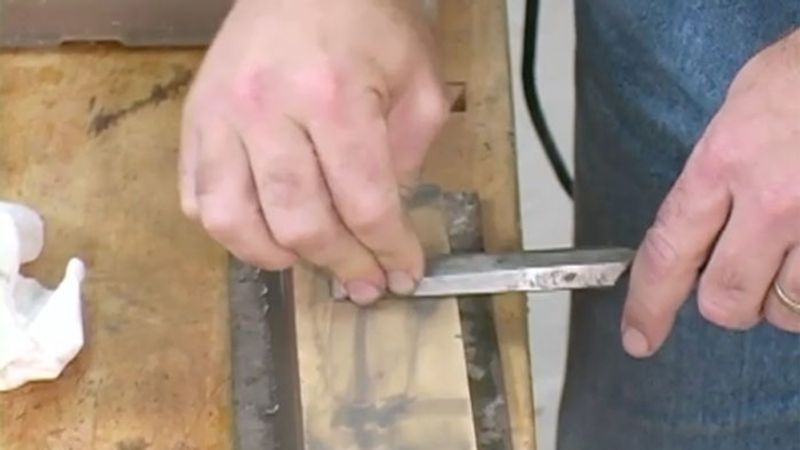 Woodworking hand tools, most notably hand planes and chisels, are some of the most useful tools in the woodshop. In the time it takes to set up many power tool operations, you could have finished the job faster by hand. However, your success with hand tools depends on your ability to keep your planes and chisels sharp.
Sharpening planes and chisels is a gateway skill in woodworking. It takes a lot of patience and practice to master a sharpening method, but once you do your woodworking skills will improve. Plus, using hand tools becomes much more enjoyable when they're sharp.
In episode seven of our free video series, Getting Started in Woodworking, we walk you through one foolproof sharpening method. We cover flattening and polishing the back, grinding the bevel, and honing the bevel. Once you learn these skills, you can keep your tools sharp with occasional regrinding and regular honing.
Sharpening Tool Kit:
Follow the links below for more information about the tools and supplies featured in this episode:
– Any model bench grinder – slow-speed (approx. 1,725 rpm) recommended
– 60-Grit Aluminum Oxide Grinding Wheel, White
– Veritas MK-II Honing Guide
– Any synthetic water stones
– Standard household glass (tip: use a piece of scratch-free glass from an old picture frame)
– Sandpaper (220 and 320 grit wet/dry abrasives available at any hardware store)
– Spray adhesive
If you have a question about this episode send us an email or post a question in our Q&A forum.
Links
Buy The Book: The Complete Guide to Sharpening