Video
All about Block Planes
Watch Chris Gochnour explain how to tune up this indispensable hand plane.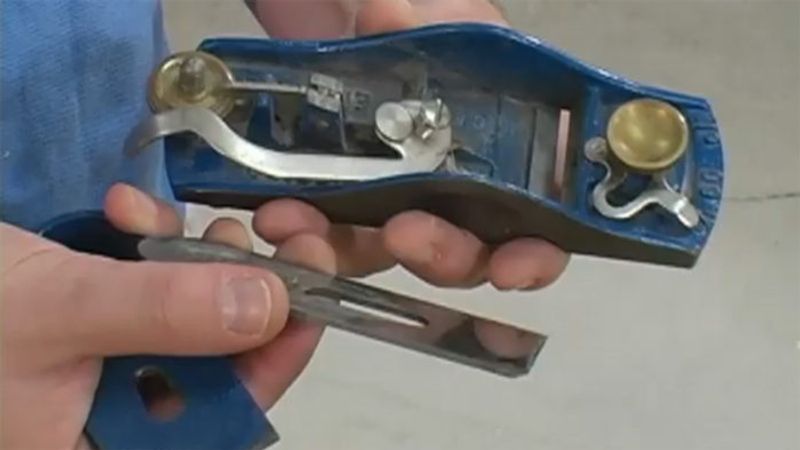 A block plane is probably the first hand plane you'll use when getting started in woodworking. It's a relatively affordable hand tool and it's versatile. Plus, its diminutive size makes it easy to use with one hand for all types of woodworking tasks, including smoothing edges, breaking corners, trimming one surface flush to another, cleaning up end grain, and fitting joinery.
In episode eight of our free video series, Getting Started in Woodworking, we demonstrate some of the more common uses for the block plane, identify its parts, and show you how to tune up a block plane.
For that, we traveled to Salt Lake City, Utah, to the workshop of Chris Gochnour, for a detailed video tutorial. Gochnour demonstrates the tune-up process using a Stanley No. 60-1/2 low-angle adjustable-mouth block plane, but his tips and techniques can be applied to just about any plane in your tool box.
Anatomy of a block plane
The blade on a block plane, commonly referred to as a plane iron, is mounted with the bevel side up to produce a cutting angle of about 37 degrees in a standard plane and 25 degrees in a low-angle plane. Some block planes feature an adjustable mouth, which allows the plane to be tuned for different cuts; Close the mouth and lower the blade for finish cuts or open the mouth and extend the blade for thicker rough cuts.
Choosing and buying a block plane
Block planes range in quality and price from hardware-store versions that cost around $35 to high-end brass planes that cost as much as $250. While the higher-priced models are likely to perform better out of the box and include higher-quality machining and parts, low-cost block planes can perform well if tuned up properly using the techniques detailed in this episode.
Additionally, buying an aftermarket plane iron, such as those made by Hock Tools, can improve the quality of a hardware-store plane considerably. A sharp plane iron is also a critical feature, and we detail one foolproof sharpening technique in episode seven of this series.
If you have a question about this episode send us an email or post a question in our Q&A forum.
Related links
Hand Planing 101
Block Plane v. Bench Plane
8 Questions on Hand Planes