Projects and Plans
Make a Cutting Board
A cutting board is a great beginner project because you can learn and practice with a number of basic woodworking tools and techniques.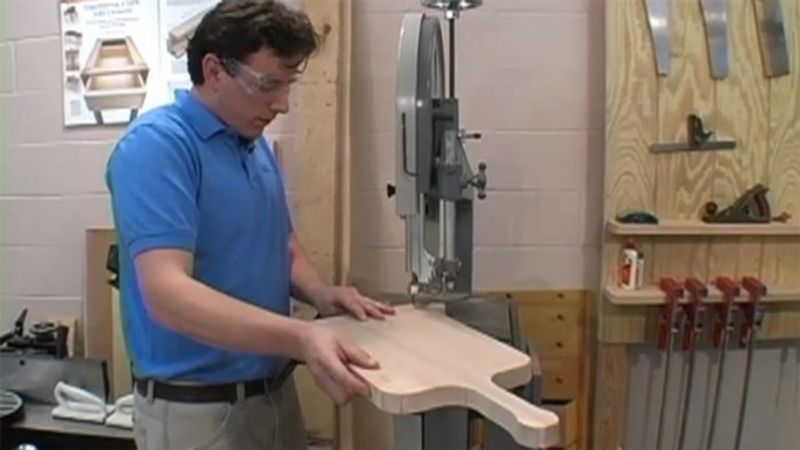 Cutting boards are a great first project for the novice woodworker because the process will introduce you to a number of basic woodworking tools and techniques and you end up with a project that is practical and attractive.
The cutting board project detailed in this video is also nice because it can be customized to your tastes by choosing different woods, shapes, and sizes. Once you get your material, either by purchasing rough lumber from a lumberyard and milling it to size or by purchasing pre-surfaced lumber at your local home center, you're ready to begin.
Our video walks you through the process of laying out the pattern of the cutting board, cutting it to rough size with a jig saw or on the bandsaw, smoothing the edges by sanding, rounding over the edges with a router, and drilling a hole in the handle so it can hang in your kitchen.
Finally, we'll show you how to properly sand the surface of the cutting board to be smooth and blemish-free, and we walk through the process of applying a food-safe finish that will keep your cutting board in good shape for years to come.
More info:
Food-Safe Finishes