Blog
Practice Makes Perfect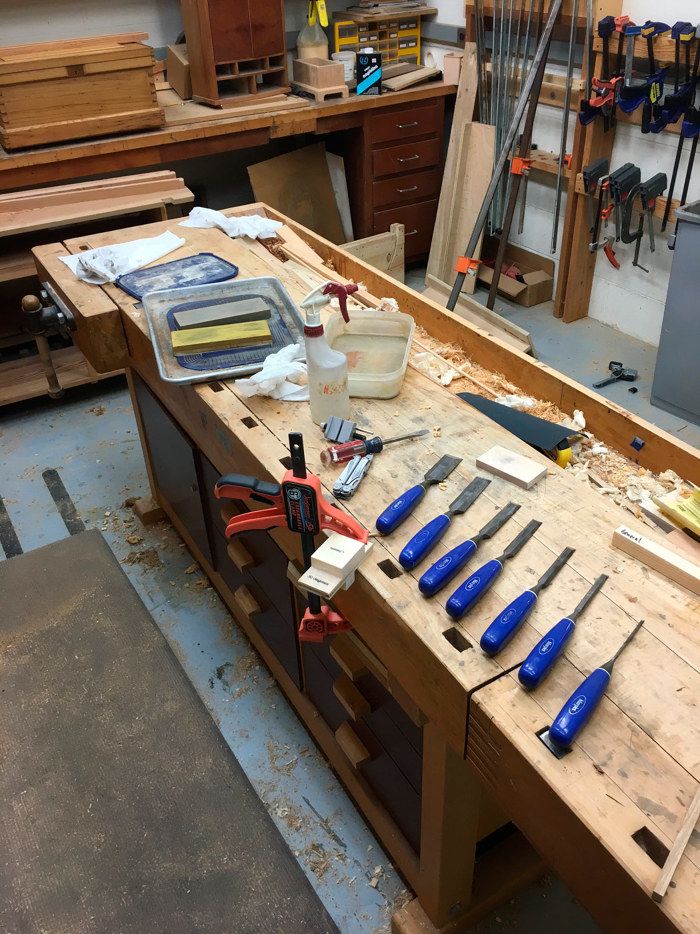 In a past life I was quite the trombone player. When most teenagers were hanging out talking to girls I was spending my time playing trombone. I don't tell you this to brag. That would be like bragging about winning a hot dog eating contest. It's cool but nobody really wants to trade places with you. I bring this up to draw some parallels between being a musician and being a woodworker. 
I would spend three to four hours a day practicing trombone. I would play the same thing dozens of times in a row. The idea wasn't to become good at playing a piece. It was to be so comfortable playing it that you could do it without thinking. 
I've struggled with sharpening for years now. Sandpaper, waterstones, powered systems, oilstones, honing guides, freehand… I've tried it all. I relegated myself to the fact that I will never experience SHARP. Last Friday Mike Pekovich lent me a set of waterstones and spent about 45 minutes running me through his sharpening regimen and something clicked. Maybe it was the fact that for the first time I had all of the stones I needed, or I finally had a good way of flattening them. More likely, it was having someone who truly knew sharp being there to guide me and keep me from second guessing myself. 
With Mike's help I had sharpened the shop's No. 4 smoothing plane and was taking whisper-thin shavings off of hard maple. I had learned the skill of sharpening. Saturday I went back to the shop and sharpened a whole set of chisels. The first chisel took a while and came out OK. By the fifth chisel I was faster and getting better results. Sure I didn't dull the chisels but the knowledge and muscle memory I will gain will be worth all of the time and effort.  
I feel like I have taken the first step toward owning this new skill. A few more decades of practice and it might become second nature.