Oil-and-Wax Finish – Start Woodworking S1:Ep10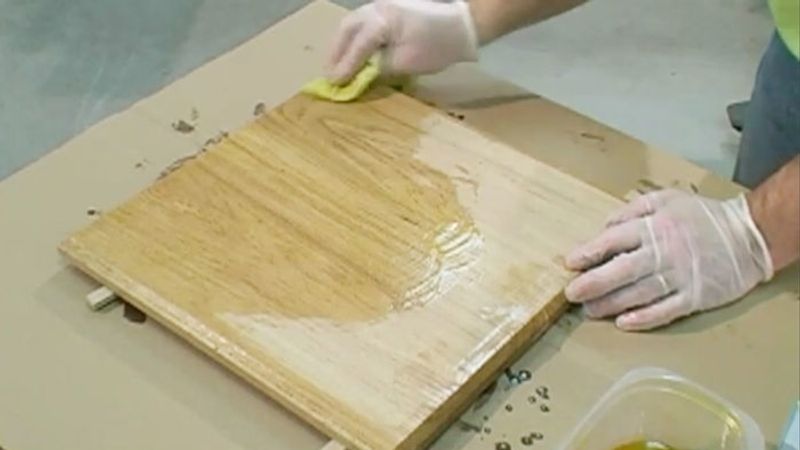 In episode 10 of our series, Getting Started in Woodworking, we complete our first season with a demonstration on how to apply an oil-and-wax wood finish. This finishing recipe is extremely simple and very effective. It will work for about 95 percent of the projects most woodworkers build; the only exceptions are surfaces that need to take a lot of abuse, such as a dining table tabletop.
This low-tech finish requires few tools, just some sandpaper, a sanding block, abrasive pads, clean cotton rags, boiled linseed oil, and furniture wax.
The key to a perfect end-result is to first prepare the surface. After sanding, or surfacing with a handplane or card scraper, the next step is to raise the grain with water and then sand and burnish the surface again.
Once the preparation is complete, simply flood the wood with several coats of boiled linseed oil, burnish it again with an abrasive pad, and top it off with a coat of wax for a nice shine.
The techniques described in this video are based on the article "An Oil-and-Wax Finish" by Charles Shackleton, featured in Issue #175 of Fine Woodworking magazine.
If you have a question about this episode send us an email or post a question in our Q&A forum.
Produced by: Matt Berger and Asa Christiana
Video and Editing by: Michael Dobsevage and Gary Junken
Related links
All About Waxes
All About Oils
VIDEO – Mixing and Applying Wax
An Oil-and-Wax Finish