Blog
Tools and the Furniture Maker
Period furniture maker Allan Breed shares four decades of experience in this webinar about hand tools.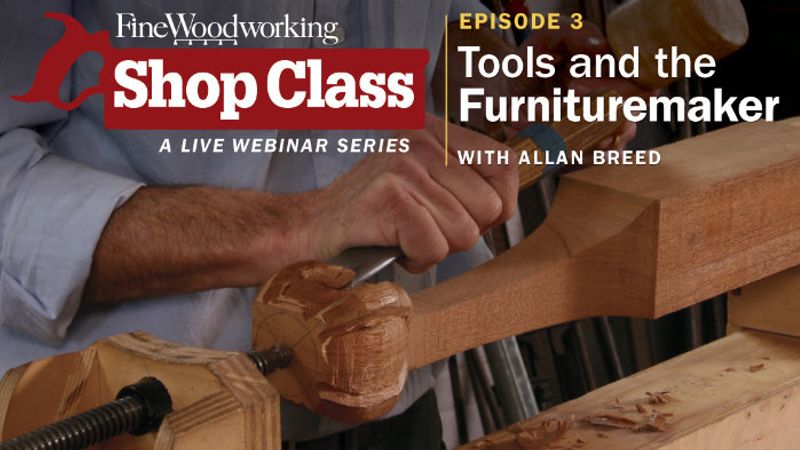 Period furniture maker Allan Breed, a master of carving as well as casework with more than four decades of experience in the shop, talks about tools in this free webinar.
Breed, winner of the Cartouche Award, is best known for impeccable reproductions of 18th- and 19th-century New England furniture, but he has built everything from elaborate exterior entryways to period perfect dollhouse furniture. Along the way he has made, bought, or modified all sorts of tools, and in this webinar he'll describe tools that stand out for one reason or another: the oddest, most specialized ones, those he made to solve a particular problem, those he relies on most heavily or uses most happily, those that marked various milestones across his career. Along with his tools and their uses, you'll see the extraordinary pieces they produced.
Homework: