How to Carve a Ball-and-Claw Foot
A veteran carver reveals his secret to success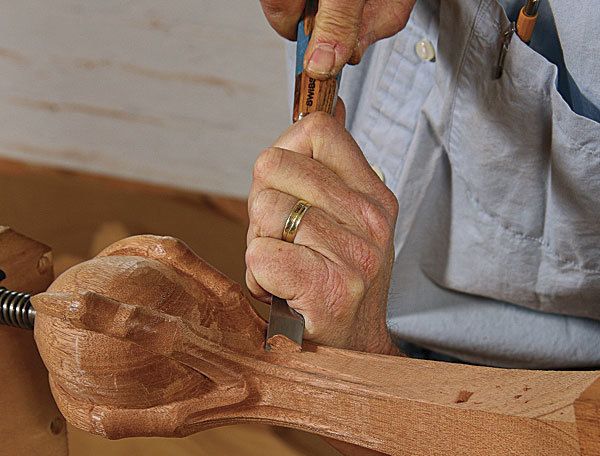 Synopsis: Carve a Newport ball-and-claw foot with guidance from Cartouche Award winner Allan Breed. Gauges help with an accurate layout, and gouges do the carving. After carving hundreds of feet over the years, Breed has tips that make the job more manageable, even for beginners. Here he takes you through the process, from choosing wood to adding the final details that bring the claws to life.
The iconic ball-and-claw foot has its origins in Chinese furniture and in the myth of a dragon pursuing a flaming pearl—if the dragon catches the pearl, it will bring him eternal life. when Colonial-era furniture makers adopted the ball-and-claw foot, they executed it in many regionally distinct variations. Boston, Philadelphia, Newport, New york, and rural Connecticut all had different ball-and-claw feet. The Newport, r.I., foot I'm carving here, from a John Townsend high chest built around 1765, is the most naturalistic of the lot…
Start your 14-day FREE trial to continue reading this story.