Customize Your Carving Tools
Modify the grind and reap big rewards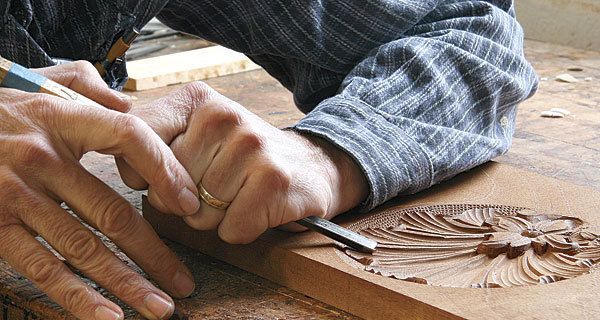 Synopsis: A rose carved with 15 cuts is better than one carved with 45. That's what Allan Breed learned from his first carving teacher. And when he bought that teacher's carving tools after he died, he realized more fully what it meant. Customized tools make carving easier and more efficient. If you grind a gouge specifically for a task that you perform over and over, that task becomes easier and your carving more efficient. Learn a few of Breed's custom grinds, give them a try, and then come up with a few of your own.
Economy of cuts. That was the only advice on carving that I ever got from my first boss, an Italian-trained cabinetmaker. I took it to mean that a rose carved with 15 cuts was better than one made with 35.
After my boss died, I bought his carving tools, and I found some that were obviously…
Start your 14-day FREE trial to continue reading this story.