How-To
Using a Marking Gauge
Bob Van Dyke demonstrates how to properly use a marking gauge to make sure you get perfect scribe lines every time.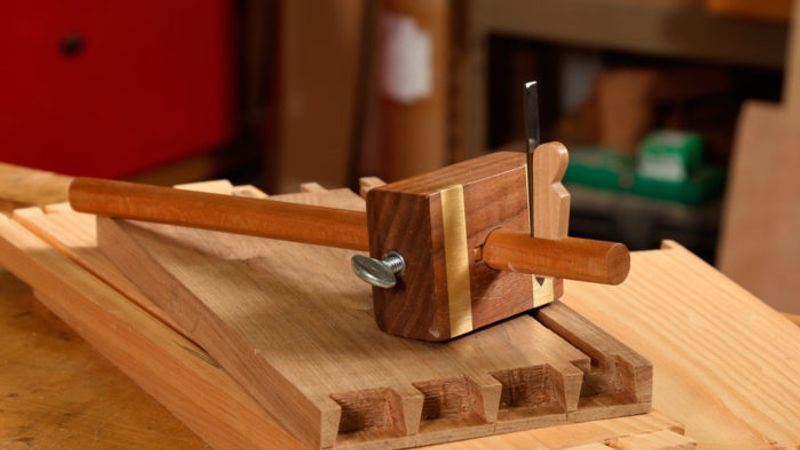 In this video, Bob Van Dyke walks you through the do's and don't's of using a marking gauge.
Bob begins by explaining how to properly set the gauge to match the thickness of your stock, and explains situations where you might actually want your gauge set a little thinner or thicker. Next, he illustrates the correct way to hold a marking gauge: by the head, rather than the neck, so you can properly press the gauge against your stock, minimizing twisting and wandering as you scribe your line. Bob uses a bench hook stacked with a few pieces of stock so he can both hold his workpiece firmly while scribing, and have enough clearance to avoid knocking his knuckles against the bench.
Bob always scribes with a single bevel knife style cutter head, with the bevel facing the waste. He begins with a few light strokes to establish his mark before making it deep and clear. Scribing in multiple passes like this prevents the knife from wandering and keeps scribe lines straight and clean.