How-To
How to make a small chisel for delicate detail work
Even the smallest chisel you can buy is sometimes too big for inlay and stringing, so make your own, using jeweler's files for the blades.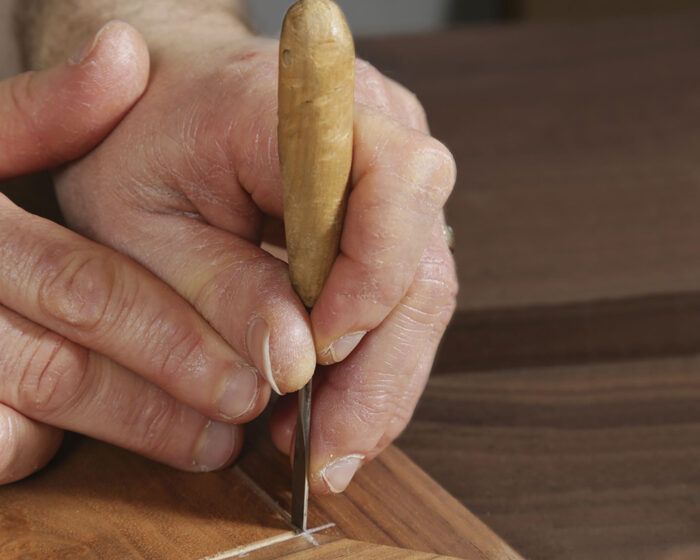 The small size of most inlay and stringing can require delicate tools to do tasks like cleaning and squaring up routed corners and edges. Even a 1 ⁄ 8-in. chisel is often too big, so I make my own small chisels, using jeweler's files for the blades.
The two I use the most are a 1 ⁄ 16-in.-thick by 1 ⁄ 4-in.-wide flat chisel and a 1 ⁄ 8-in.-square chisel. Their diminutive size allows me to pare inside narrow grooves for stringing without damaging the walls of the grooves. These chisels are not difficult to make. All you need is a grinder to remove the teeth from the file, shorten its length, and create a cutting bevel that is then honed on waterstones. Like all chisels, these shopmade ones need handles. Any small piece of hardwood will do. After drilling a hole for the chisel tang and shaping the handle, I secure the chisel in the handle with cyanoacrylate glue. I do not bother hardening and tempering the blade, because the work these tools do isn't demanding. But if you decide to do so, make sure to do it before attaching the handle.
Craig Thibodeau is a professional furniture maker in San Diego.
From Fine Woodworking #264
To view the entire article, please click the View PDF button below.
View PDF