Shop Tips
Make a Custom-Fit Mallet Handle
Use wet paper towels to help create a mold for a tool handle with increased comfort and control.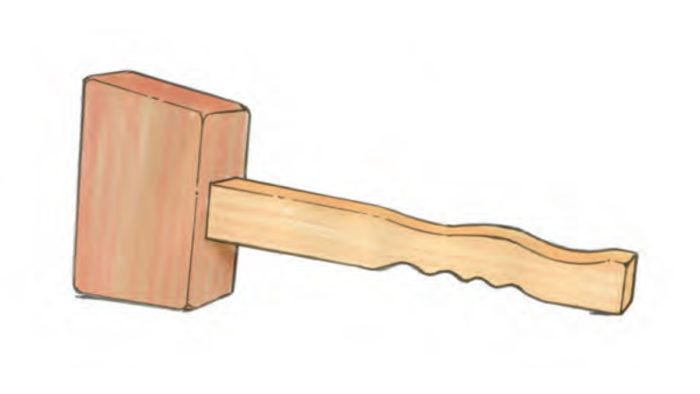 I've discovered an easy way to shape my tool handles to fit my hand. I have used this approach on hammers, mallets, and replacement saw handles, as well as custom drawer pulls, tool totes, and a custom recurve bow.
To create a form, I simply soak and squeeze standard paper towels, adding and removing towels until the form looks good and feels perfect. From there, I trace the form onto my handle blank and cut it to shape at the bandsaw. I do the final shaping and finessing with rasps and a sanding drum, checking the feel as I go.
—EVAN MAULDIN, Monroe, N.C.
Illustrations by Dan Thornton
From Fine Woodworking issue #286