How-To
Chisel Tricks for Hand-Cut Joinery
A period furniture maker demonstrates the right way to use your chisel.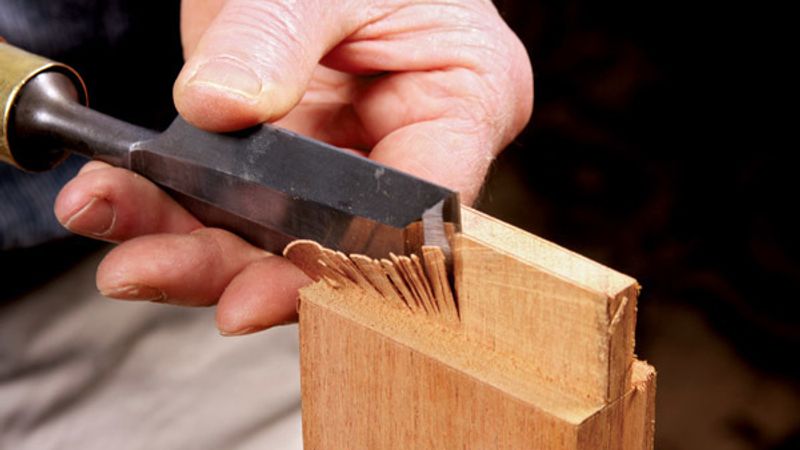 Ed Pirnik and Gary Junken
Period furniture maker Philip C. Lowe is more apt to reach for the sharp bench chisel that's always nearby, as opposed to the modern machinery that requires setup and adjustment when fine-tuning joinery. An uncomplicated, yet wonderfully versatile tool, the standard bench chisel is capable of both rough and refined work. It's fast and efficient, and makes quick work of traditional joinery when in the hands of a skilled craftsman.
In this short video, Lowe demonstrates a variety of chisel techniques by fine-tuning a tenon and mortising for a hinge.