Video
How to Taper Legs Using the Tablesaw
In this video on making a nightstand, you'll learn how to cut matching tapers on table legs using the tablesaw.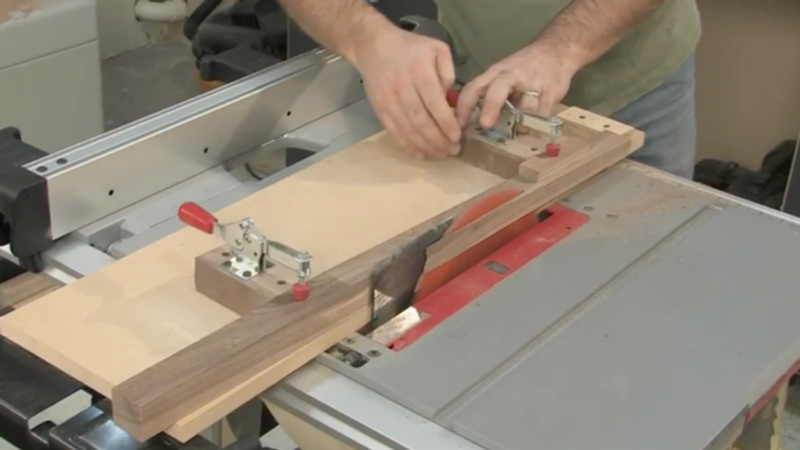 The easiest way to make a square table leg into a graceful one is to add a gentle taper along two of its faces. This simple technique will give an otherwise clunky-looking piece of furniture a more refined, elegant look.
In episode three of Getting Started in Woodworking, you'll learn how to build a simple but very safe tapering jig for the tablesaw, which is easy to build, and better than anything you can buy.
But You Don't Need a Tablesaw
While tapering is fastest at the tablesaw, there are plenty of other great options. You can draw layout lines and make your taper cuts with a bandsaw or jigsaw. Of course, you won't get as clean a cut as with a tablesaw, so you'll need to clean fine-tune your tapers with a sharp handplane and/or sandpaper used with some kind of backing block.
By the way, it is easiest to start a leg taper just beneath the rails that join the legs together. This makes joining the rails to the legs simple, since you're dealing with two square faces. On our little Shaker table, however, we're beginning the taper even lower, just below the shelf, to make that easy to attach too.
Written by: Asa Christiana
Produced by: Ed Pirnik and Gina Eide
Video by Gary Junken, Editing by Cari Delahanty