Video
Building a Walnut Nightstand
Get an inside look at how to build an attractive nightstand using dowel joinery in this project overview.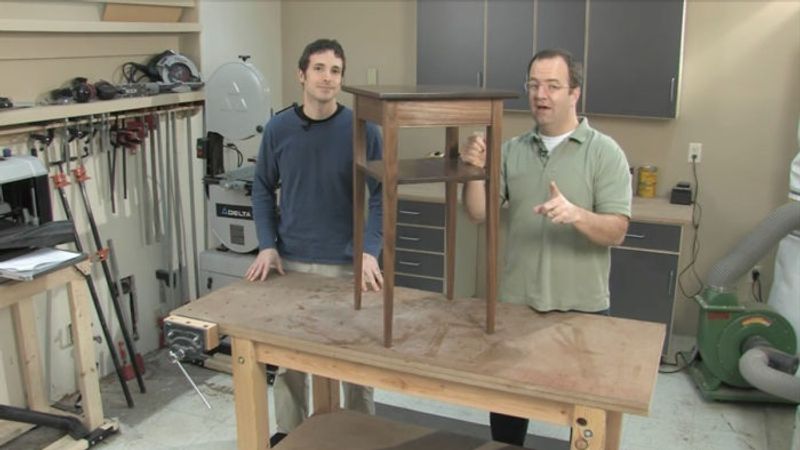 Welcome to season three of our online video series, "Getting Started in Woodworking," a step-by-step program designed to help guide beginner woodworkers through a variety of woodworking and furniture making techniques.
This time around, Fine Woodworking editor Asa Christiana and FineWoodworking.com web producer Ed Pirnik take you through all the steps involved in building a beautiful Shaker nightstand out of American walnut.
In this eight-part series, Ed and Asa begin at the lumberyard, with tips on how to purchase rough boards. Further lessons cover everything from milling your own lumber and cutting tapered legs—to joining your nightstand pieces together with simple, strong dowels. You'll even learn how to create your own beautiful tabletops, add a shelf, and even tackle a professional oil finish with ease.
Written by: Asa Christiana
Produced by: Ed Pirnik and Gina Eide
Video by Gary Junken, Editing by Cari Delahanty
Download Nightstand with Shelf Project Plan by clicking on PDF link below:
View PDF