Video
Make an Attractive Tabletop
In this video on making a nightstand, you'll learn how to glue up a beautiful tabletop for the project.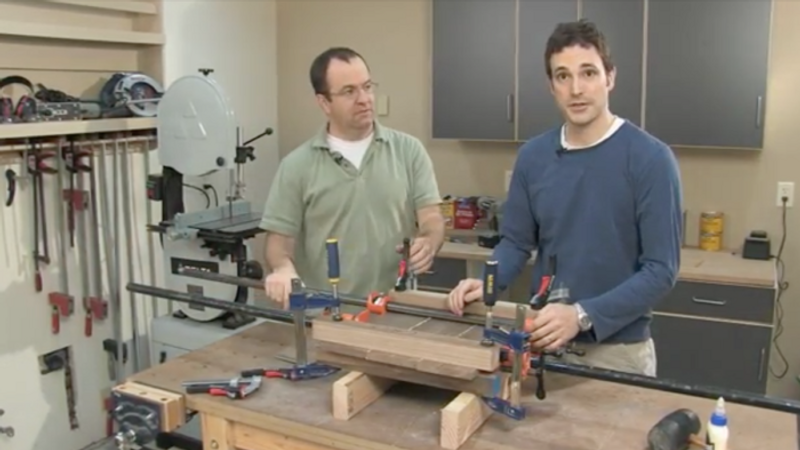 The top is one of the most prominent features of any table, and one that most novice woodworkers often treat as an afterthought. Fact is, careful wood selection and special attention to grain matching can help to make one tabletop built from two or three separate pieces of wood look like one, beautiful, wide board.
In this episode of Getting Started in Woodworking, Asa Christiana and Ed Pirnik show you how to carefully select and orient the right boards for your tabletop, and then glue them together using—you guessed it—a simple dowel jig. Plus, you'll learn how to add a simple, yet elegant under-bevel to your tabletop—yet another feature to set your project apart from the pack.
Written by: Asa Christiana
Produced by: Ed Pirnik and Gina Eide
Video by Gary Junken, Editing by Cari Delahanty