Video
How to Glue Up a Table with a Shelf
Glue-ups can be tricky. In this video on making a nightstand, you'll get some tips to make the job easier.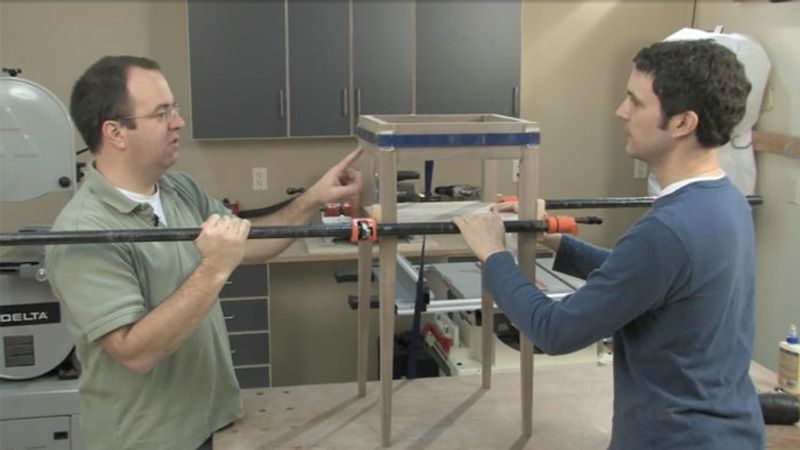 In this episode of Getting Started in Woodworking, Asa Christiana and Ed Pirnik show you how to build a super-simple router table using nothing more than a couple of workshop scraps and some clamps. Then, they fire up the router and add a decorative bead to the rail pieces for their walnut nightstand. With the beading done, the pair switch gears, cutting a small groove along the inside of all the rail pieces that will later aid in attaching the tabletop.
With the final details in place, Asa and Ed get to work showing you how to use clamps to apply pressure right where you need it when tackling tricky furniture glue-ups. You'll learn why less glue is actually better than more, as well as how to deal with ugly glue squeeze-out.
With the glue-up done, it's time to wrap up the walnut nightstand project with a beautiful oil finish in episode eight!
Written by: Asa Christiana
Produced by: Ed Pirnik and Gina Eide
Video by Gary Junken, Editing by Cari Delahanty