Video
Strong, Simple Dowel Joinery
Learn the basics of dowel joinery in this video on making a Shaker nightstand.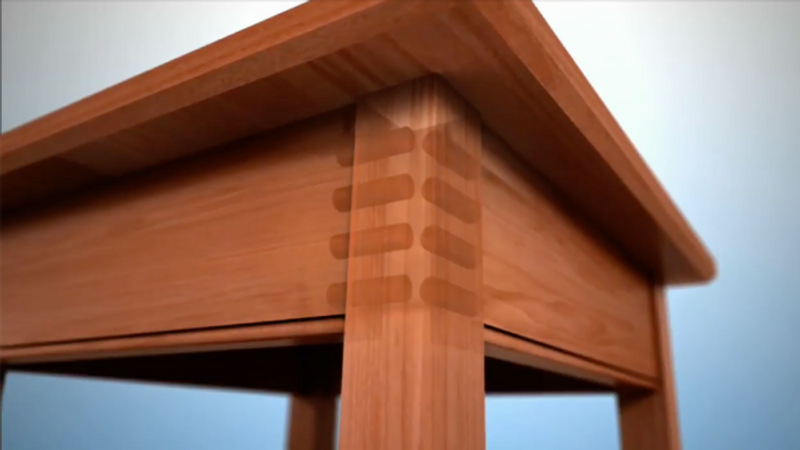 For the beginning woodworker, nothing could be easier than dowel joinery. While advanced craftsmen and women might scoff at the humble dowel, it's a perfectly acceptable—and strong—alternative to the traditional mortise-and-tenon joint. Better yet, you can join furniture components without any special skills using this technique. All you need is a cheap, simple doweling jig available online or at your local woodworking supply shop.
In this episode of Getting Started in Woodworking, Asa Christiana and Ed Pirnik finally begin to tackle joinery for the Shaker nightstand, prepping all four legs and rails for final assembly. You'll learn how to tackle dowel joinery, and even how to hotrod your doweling jig to achieve beautiful leg-rail joints that are slightly offset, offering a beautiful shadow line that will give your projects a truly professional appearance.
Written by: Asa Christiana
Produced by: Ed Pirnik and Gina Eide
Video by Gary Junken, Editing by Cari Delahanty