Video
Milling Your Own Lumber
In this video on making a nightstand, you'll learn how to prepare rough lumber for the project, squaring up the stock and flattening it using machines.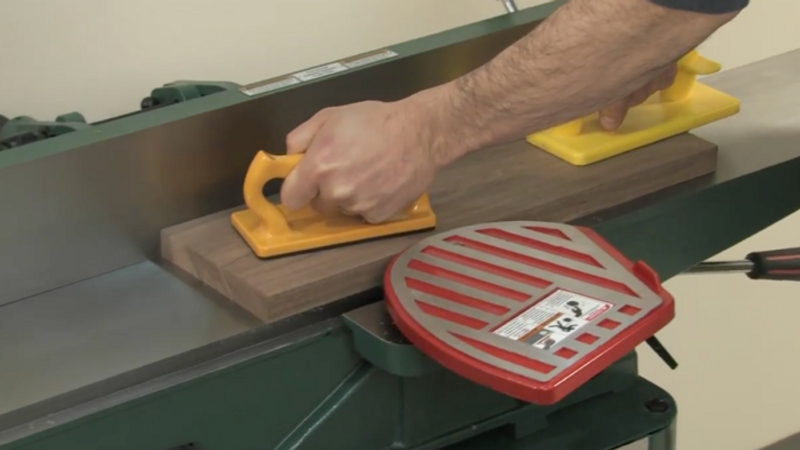 You'll need at least one serious woodworking machine (a planer) to be able to buy rough lumber and turn it into smooth, flat boards. And you'll soon want a jointer, too, which is the best tool for milling a dead-flat surface. But you'll save lots of money buying the rough stuff vs. pre-surfaced, and you'll have access to many more types of wood. That's why learning how to mill your own lumber is considered a gateway to more serious woodworking.
In this episode of Getting Started in Woodworking, Asa Christiana and Ed Pirnik show you how to turn rough boards into smooth, straight, and square pieces that are ready to be cut and joined together as the building blocks to your walnut nightstand. By following the step-by-step milling process outlined in this episode, you'll soon be using the planer and jointer like a real pro.
But You Don't Need a Planer or Jointer to be a Woodworker
While it is nice to be able to mill your own lumber from rough-sawn boards, you don't have to do so for this or any other project. Most hardwood dealers will mill your boards straight and smooth, to your specifications. You'll have to pay a little bit extra for this added service, but it's well worth it if you're not quite ready to invest the money in two these two pricey pieces of woodworking machinery.
Written by: Asa Christiana
Produced by: Ed Pirnik and Gina Eide
Video by Gary Junken, Editing by Cari Delahanty