Video
Add a Shelf to a Table
In this video on making a nightstand, you'll learn how to add a shelf for magazines and books.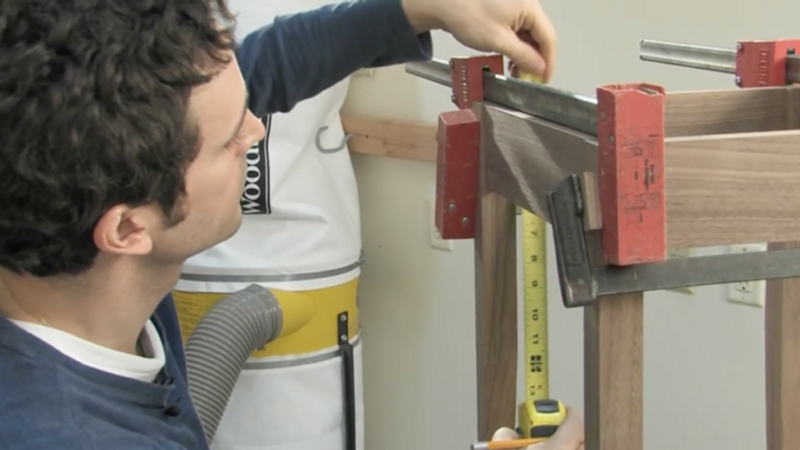 At this point, our little Shaker nightstand is really beginning to take shape. With all the components cut and the rail-leg joinery all done, it's time to attach the shelf and get this piece glued-up.
In this episode of Getting Started in Woodworking, Asa Christiana and Ed Pirnik show you how to use dowels to attach the shelf to the table. It's a rock-solid method that's easy to execute, invisible, and super-strong. You'll learn how to use dowel centers to accurately drill matching dowel holes and begin to see the entire table really come together!
Written by: Asa Christiana
Produced by: Ed Pirnik and Gina Eide
Video by Gary Junken, Editing by Cari Delahanty