4 Chisel Tricks
From chamfering to shaping curved parts, a flat bench chisel is all you need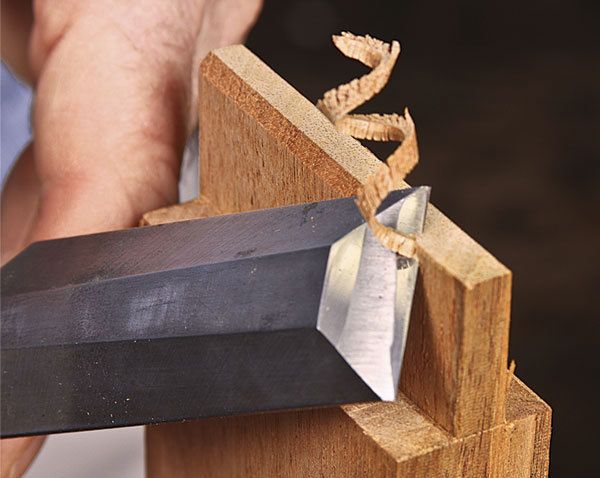 Synopsis: You can do so many things with a simple, flat bench chisel: chamfer a tenon and pare its cheeks and shoulders so it fits into the mortise more easily, mortise a hinge for a perfect fit, shape curved parts like a cabriole leg, and much more. Learn Philip Lowe's chisel tricks and learn to love this uncomplicated, versatile tool.
From Fine Woodworking #221
It is often faster to make do with the tool in hand than to hunt for the perfect one and check that it is sharp and adjusted correctly. That's why I do so many things with a normal, flat bench chisel. Just a handle and a blade, the chisel is an uncomplicated tool, but wonderfully versatile, capable of both rough and refined work. Chisels are also fast and efficient. I always have a one or two within reach. Here is why.
Quick chamfers I chamfer…
Start your 14-day FREE trial to continue reading this story.