Shop Tips
Lock Down Your Layout Tools with Sandpaper
A straightedge will stop shifting if you secure sandpaper to the back.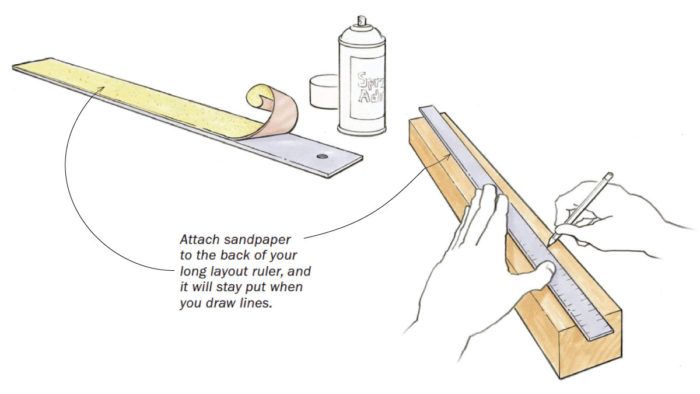 This tip is simple but stress-relieving. Use spray adhesive to attach 150-grit sandpaper to the back of your aluminum yardstick (you could use sticky sandpaper instead). Layout will be much easier without the straightedge shifting while you draw. This trick works wonders on all sorts of fences, straightedges, and other layout tools.
—Pete Michelinie, South Pomfret, Vt.
Illustrations by Dan Thornton
From Fine Woodworking issue #276