How-To
Easy-Start Handsawing
The trick to sawing by hand is to build momentum before applying pressure at the start of the cut.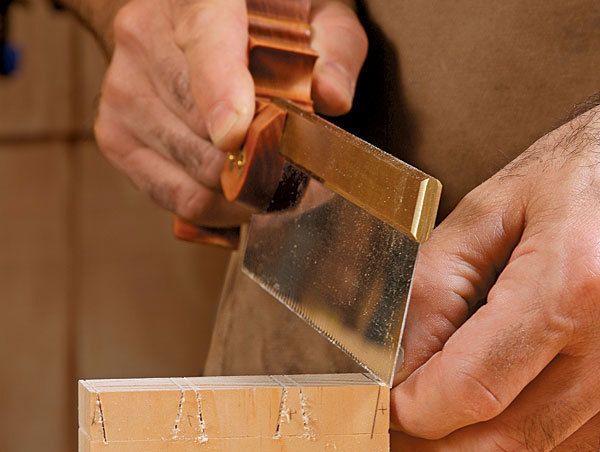 Q:
I have a difficult time starting cuts with my backsaw—the teeth dig in and gnash the wood. What am I doing wrong? What's the best way to get a cut started?
Dwayne Davis, Amarillo, TX
A:
Starting a cut with a western-style saw SAW can be challenging, especially if the saw, which cuts on the push stroke, is new or freshly sharpened. The teeth cut aggressively and want to dig into the wood. The trick is to build momentum before applying pressure at the start of the cut. Start by just letting the teeth graze the surface, so they don't dig in quickly. Don't drag the saw backward at the beginning of the cut. It creates ruts that the teeth lock into, making it harder to start correctly.
If you're still having trouble with a traditional western saw, you have a couple of options. The first is to give a Japanese-style saw a try. This type of saw cuts on the pull stroke, a design that a lot of people find easier to master. You can also try a progressive-pitch western saw, such as those made by Lie-Nielsen or Pax. They have smaller teeth at the toe and larger at the heel near the handle. The smaller teeth make starting a cut easier, while the bigger teeth keep things moving quickly once you get going.

Japanese-style Pull Saw. The pulling action and thinner blades of Japanese-style saws make them easier to start

Progressive-Pitch Saw. The smaller teeth at the front of this progressive-pitch saw make cuts easier to start.