How-To
Backsaw Exercises Help You Saw Like a Pro
When it comes to using a handsaw, practice really does make perfect.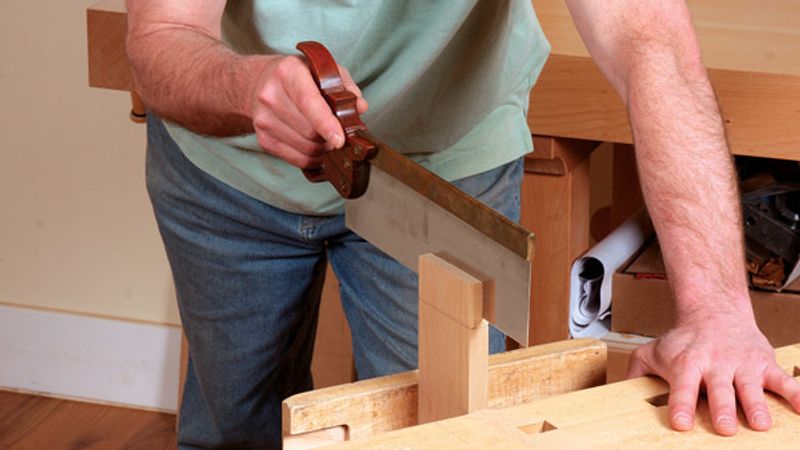 Ed Pirnik and Cari Delahanty
Although power tools are an efficient, accurate way to cut top-notch joinery, sometimes it just makes more sense to "cut it by hand." If you're building several identical pieces of furniture at once, machinery set-ups aimed at cutting multiple parts quickly and accurately make perfect sense. But for a one-off table, why spend all that time on finicky jigs and stop blocks when a backsaw is ready to go, straight out of the tool box?
During a recent visit with furniture maker Chris Gochnour, Fine Woodworking senior editor Matt Kenney documented his arsenal of exercises, aimed at keeping his sawing skills up-to-snuff. If your saw cuts tend to stray just a bit too far off the mark, be sure to catch our series of video tips.