Tools & Materials
Axes and Adzes for Bowl Carving
Green woodworker Dave Fisher shows you exactly what he looks for in his go-to carving tools for making chips fly.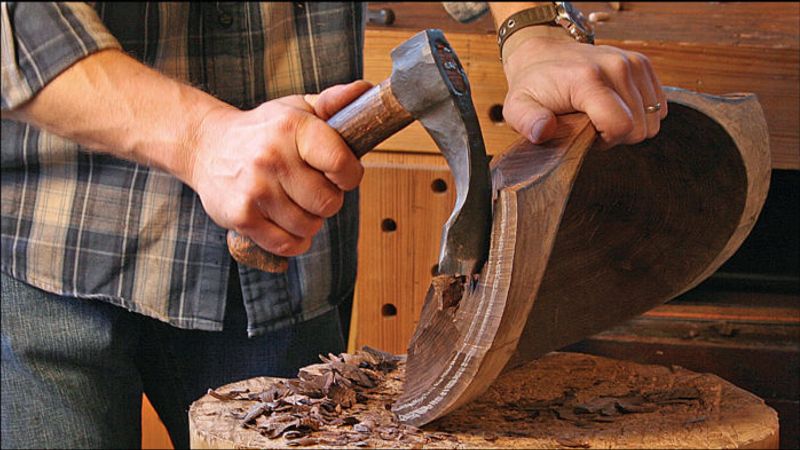 Bowl carving is becoming very popular with green woodworkers, but it's hard to know where to start when looking for axes and adzes. Dave Fisher shows you exactly what he looks for in his go to tools for making chips fly.
First, Dave discusses the pros and cons of using a heavy ax for carving: heavy axes are able to remove more wood in a single cut, but they get tiring to use quickly. Finding an ax that matches your physical stamina and comfort is important to make carving enjoyable.
Next, he discusses handle length, and why using a shorter handle (like those found of dedicated carving or Slojd axes) is both the safer and more comfortable choice for carving.
Finding an ax with a curved edge helps create a slicing, rather than splitting cut when carving. Steeper bevels allow you to carve more concave shapes with the ax, but shallower bevels are more efficient for removing a lot of material quickly.
When it comes to adzes, Dave prefers tools with a U-shaped edge profile to prevent the corners of the cutting edge from digging in. Dave has adzes he's handled himself, but he warns that correct handle length is an essential part of what makes an adze functional. A balanced weight is also important in adzes for the same reason it's important in axes.