Video
How to Rip Lumber Safely on the Tablesaw
In this project video on building a bookcase, learn how to rip a piece of wood to width.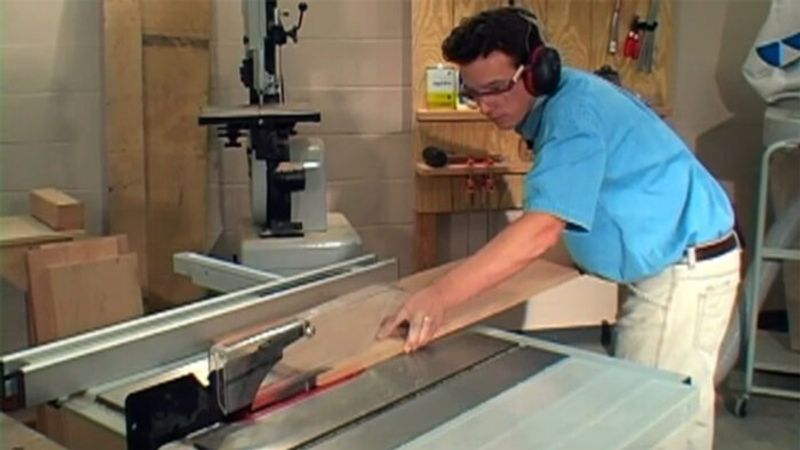 In this episode of Getting Started in Woodworking, we demonstrate how to safely rip lumber on the tablesaw. You'll learn how to set up a tablesaw for basic rip cuts, and how to use tablesaw accessories such as push sticks and a splitter to remain safe every step of the the way.
These techniques are the first that you'll encounter if you follow along with our bookcase project that we'll be building over the course of the next few episodes. To determine the dimensions of each of your rip cuts, use the free woodworking plan available for this project.
Safety first
The tablesaw is a wonderful tool for making straight, square cuts in lumber, but it can be dangerous if you don't follow our basic tips. We'll show you how to avoid kickback(this can happen if the workpiece gets caught on the back of the blade) by adjusting the rip fence properly and using the saw's built-in splitter. We also explain how to make a handy push stick that will keep your precious fingers out of the danger zone. Other essential tips include using an extra table or stand to give large workpieces added support and make them easier to control.
A mid-sized tablesaw is a significant investment. Follow our setup steps in the beginning, and you'll get decades of safe, clean, and accurate cuts from this shop workhorse.
If you have a question about this episode send us an email or post a question in our Q&A forum.
Related links
Using Push Sticks 
Make a Zero-Clearance Insert
Tablesaw Tune-Up