Video
Best Practices for Cutting and Shaping Curves
In this project video on building a bookcase, you'll learn how to lay out, cut (with a bandsaw or jigsaw), sand, and smooth curved surfaces.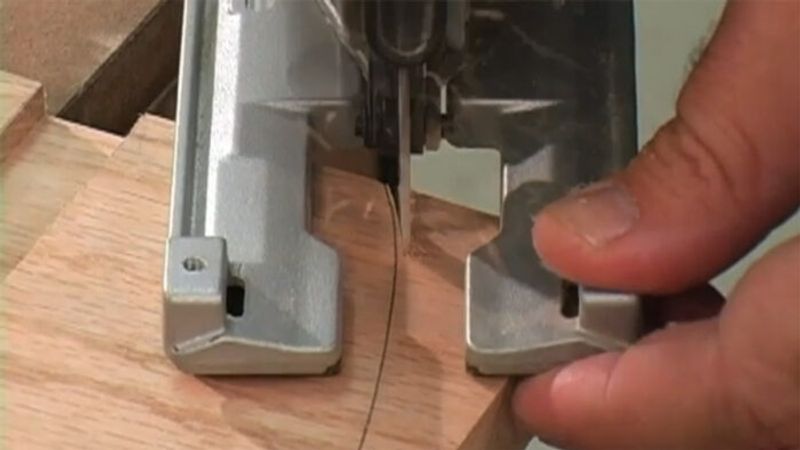 In this episode of Getting Started in Woodworking, the sixth in our series on building an oak bookcase, we demonstrate how to cut curves with a bandsaw or jigsaw. We also show you a few tricks for drawing, sanding and smoothing curves.
To determine the locations and dimensions of each of the curves on the bookcase featured in this series, use the free woodworking plan available for this project.
Laying Out Curves
Their are two main types of curves in furniture design, radius curves and changing radius curves, also known as fair curves. A radius curve is just like it sounds. The curve is a section of a radius and can be drawn using a compass. A changing radius curve isn't a section of a circle. This type of curve can be drawn with a variety of drawing tools, including french curves and battens. We use both of those tools to draw the changing-radius curves in our bookcase project.
Bandsaw versus Jigsaw for Cutting Curves
The bandsaw is the ideal power tool for cutting the curves on our bookcase project. A bandsaw has a smooth cutting action and produces a square smooth edge that's easy to clean up with a sander. Because of the flat table on the bandsaw, it's also easy to control your cut. If you don't have a bandsaw in your shop, the next best tool is the jigsaw.
With either tool, the trick to cutting curves in your furniture is to mark out the curve and then cut roughly 1/8-in. from the line. The remaining waste can be removed with a power sander or by hand sanding.
To sand and smooth curved surfaces, we show two techniques: The first is with a belt sander; the second uses a curved hand sanding block made from a scrap piece of lumber.
If you have a question about this episode send us an email or post a question in our Q&A forum.
Related links
Drawing Big Curves 
How to Cut Flawless Curves on the Bandsaw 
Tips for Better Sanding