Video
Create Strong and Simple Joinery with Screws and Hardwood Plugs
Learn how to drill clearance holes and pilot holes for screws and hide the screws with plugs in this project video on building an oak bookcase.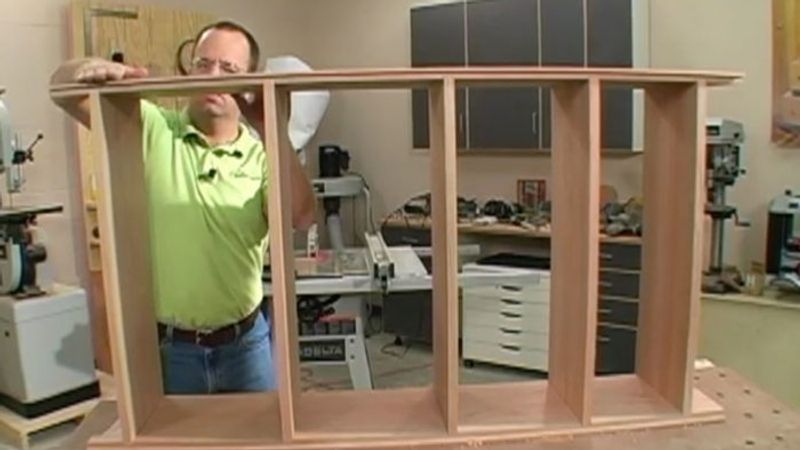 In this episode of Getting Started in Woodworking, the eighth in our series on building an oak bookcase, we'll show you how to complete the joinery of our bookcase project using screws and wood plugs.
As always, for complete details about the parts and construction of the bookcase featured in this series, download the free woodworking plan available for this project.
Best Practices For Joinery with Screws
Screws are a great way to reinforce your joinery, especially when you're starting out. They create a rock-solid joint that can be accomplished with limited tools and limited experience. But joining two boards with screws requires a few key steps
The first step of the process is to drill a clearance hole in the top piece of wood so that the screw can pass through it freely. The clearance hole should be equal to the diameter of the outside of the screw. This lets the head of the screw do its job and pull the top piece against the mating piece.
The other hole you need to drill is in the bottom piece; it's called a pilot hole. Its job is to clear out material so that the threads of the screw can catch the wood. A pilot hole also prevents the screw from splitting the workpiece. Clearance and pilot holes are especially important when using hardwoods.
Hide Your Screws with Wood Plugs
Exposed screws can detract from the beauty of this bookcase project, so we decided to use hardwood plugs to conceal the screw heads. To do this, we drilled a counter-bore so that the screw head would sink below the surface of the workpiece. After driving the screws, the counterbore allows us to plug the hole.
You can purchase commercial wood plugs at your local hardware store or online, but we prefer to make our own. This way we can use matching wood to help the plugs blend in, or create custom hardwood plugs with a contrasting wood to accent this project. In this episode, we demonstrate a really smart technique for making hardwood plugs.
If you have a question about this episode send us an email or post a question in our Q&A forum.
Related links
Using a Drill Driver
Use Screws Like a Pro
Making Square Pegs in a Round Hole
Get More From Your Drill Press