Video
Buying Hardwood Lumber
In this project video on building a bookcase, learn some insider tips for purchasing lumber for your project.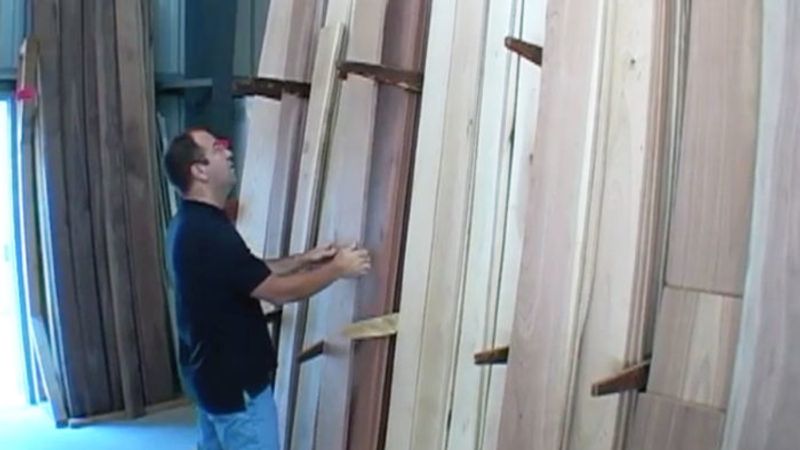 In this episode of Getting Started in Woodworking, we take a trip to a few local lumberyards to show you some insider tips for purchasing the best hardwood and softwood lumber for your woodworking projects.
We're shopping for some read oak lumber to use in a bookcase project that we'll be building over the course of the next few episodes. We chose red oak because it is readily available and available in wide dimensions.
Two types of lumberyards
We visit a hardwood dealer in Western Connecticut that specializes in rough lumber for cabinet makers and flooring. The material you buy here is rough sawn, and requires that you mill it smooth using a jointer and planer before it's ready for use. It's also a good idea to let rough-sawn lumber acclimate in your shop to prevent it from bowing or warping when you cut into it with your woodworking tools.
We also visit the lumber department of a construction home center. The wood sold here is already surfaced and ready for use. This option is ideal if you're just starting out or don't yet have a planer and jointer in your shop. The most important thing to remember when buying presurfaced lumber is choose straight boards. Bowed or warped lumber can ruin a project entirely.
Related links
Free Printable Cut List
More Lumber Buying Tips
Tying Down Lumber For Transport