Grind Perfect Edges Without Burning
In just seconds, get a tool ready for honing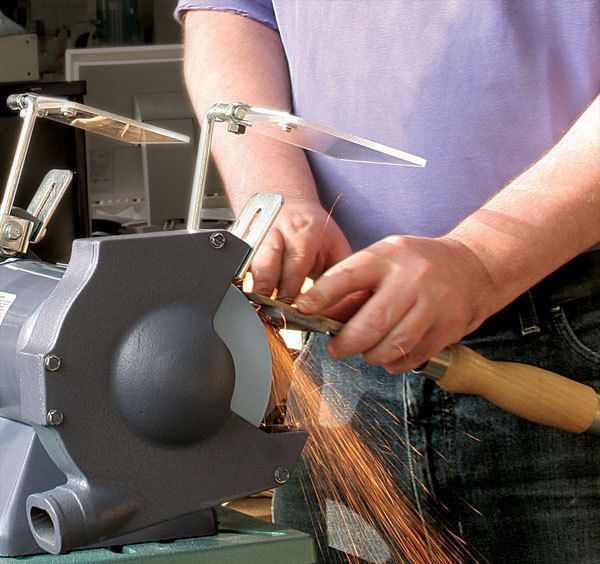 Synopsis: Joel Moskowitz used to approach the grinding wheel with dread in his heart. Then he learned this "cool grinding" technique and the once-hated chore became fast and easy, and the results consistent. His secrets? Use a friable wheel that runs cool, and dress the edge of the wheel with a slight crown. Armed with these two important tips and using Moskowitz's technique, anyone can learn to touch up a bevel, grind a new bevel, and even grind new edges on curved tools. Your chisels, plane irons, gouges, and all other edge tools will never be in sad shape again.
For years, I dreaded grinding a new edge on tools, and generally put off the task until the need was critical. I had trouble keeping the edge from burning, and the process was time-consuming. Consequently, most of my tools were in sad shape.
But two visitors to my shop…
Start your 14-day FREE trial to continue reading this story.