How-To
Sharpening a Dovetail Saw
Tune up a dull dovetail saw to cut fast and straight in five steps.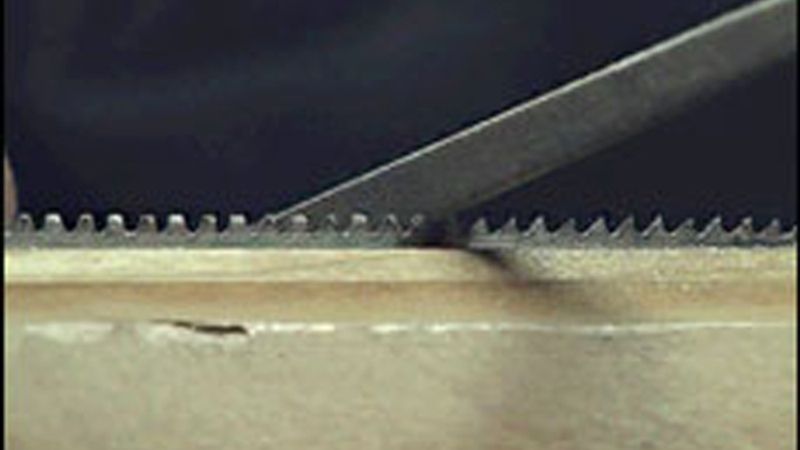 Gary Junken
Furniture maker Chris Gochnour demonstrates how to revive a dull dovetail saw or turn a mediocre saw into a high-performance tool. In this video the Salt Lake City-based woodworker demonstrates his five-step sharpening process: 1. Joint the teeth to a consistent height. 2. Shape the teeth to a point. 3. Set the teeth for a suitable kerf. 4. Sharpen the teeth. 5. Finally, hone to remove burrs.
For more tips on sharpening handsaws, see a related video, A Tool Kit for Sharpening Handsaws, and read Chris's Master Class, "Resharpen, Restore a Dovetail Saw," in the March/April 2006 issue of Fine Woodworking.