How-To
How to Remove an Old Finish
When refinishing furniture, the first step is to remove the existing finish. Here's how to do that safely.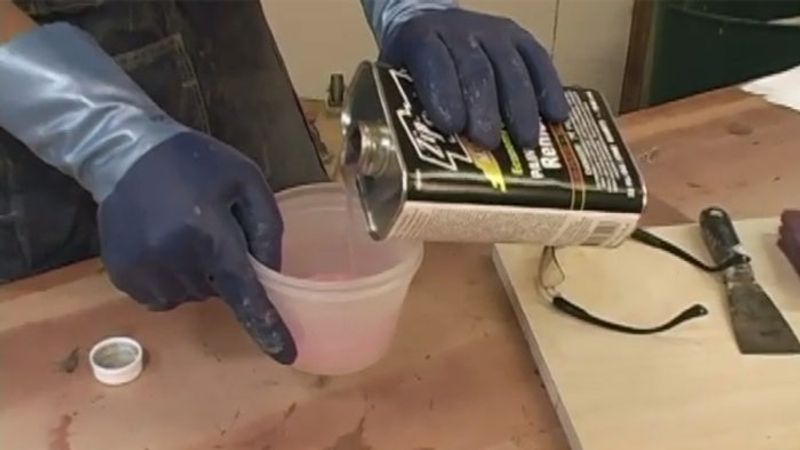 Gina Eide and Michael Dobsevage
If you want to refinish a piece of furniture, your first step is stripping the old finish. Unfortunately, the process is filled with noxious fumes and sloppy, toxic goop. In this video, professional finisher Peter Gedrys takes you through the process step-by-step, highlighting important safety precautions.
Gedrys uses a methylene chloride stripper, which is effective but not without its hazards. In your shop, be sure to wear proper safety equipment, work in a well ventilated area, and follow the manufacturer's directions.
If you're hesitant to try the process on an intricate piece, Gedrys suggests sending it to a professional stripper so that you can focus on the finish instead.
About this Video Series

Expert finisher Peter Gedrys, of East Haddam, Conn. guides you through all the steps of refinishing furniture from stripping an old finish to putting the final touches on a new one. Watch this segment and then find video links for the other steps in the refinishing process below.