Shop Tips
A Planer Sled for Milling Lumber
A sled lets you use just your planer to mill wide boards to any thickness.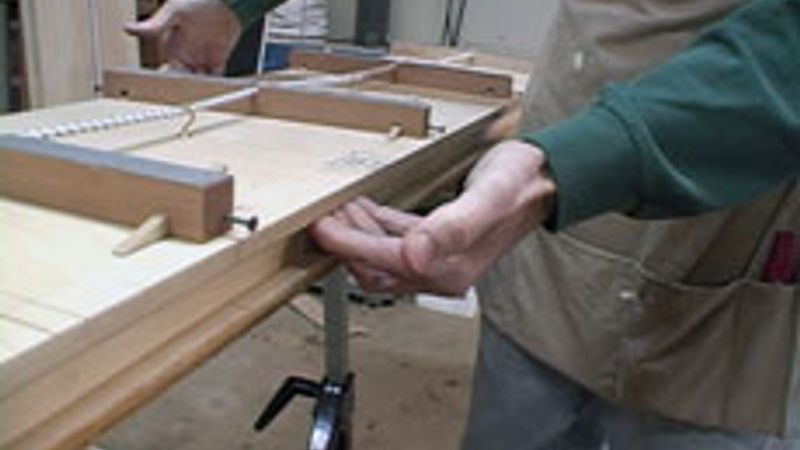 Gary Junken
Working with wide lumber is a joy: The figure and color are seamless, just as it came off the log. But many woodworkers face a problem when it comes to flattening one side of a wide board. We can rip the board into narrower pieces, use a 6-in. or 8-in. jointer, and then rejoin the parts, but a perfect match is not always possible. The alternative is to handplane one side flat, a laborious process.
Now, I like handplaning as much as the next guy, but I prefer to save my energy and let machines dimension lumber. To this end, I designed an adjustable sled that allows me to face-joint lumber with a thickness planer. The planer sled is reliable and quick to set up and adjust without using any tools.
In this video, Rust demonstrates flattening one side of a wide board with the his planer sled. He explains how to set up and adjust the jig for good results. Read Keith's full article, including plans and more detailed explanations, click here.
More from FineWoodworking.com: