From Rough to Ready
A one-man system for preparing more stock in less time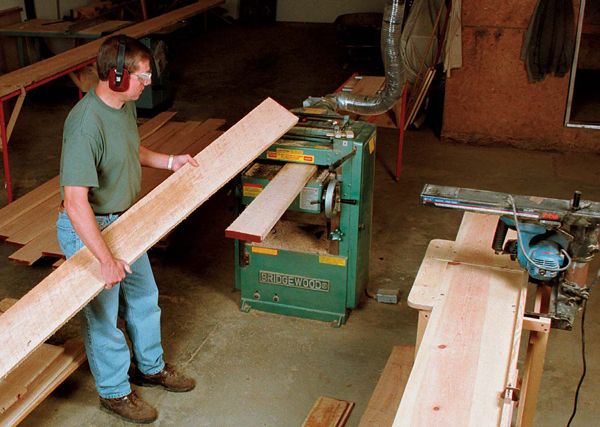 Roger A. Skipper is a lumber processor as well as a construction consultant and instrument maker. In this article he share techniques he developed to streamline the lumber milling process. He sorts his lumber by thickness before planing it and uses a thickness gauge to save his blades. He explains how to plane twisted and bowed lumber and how to rip a straight edge on crooked boards using leveling strips and sleds. Also included are illustrations to help you make a ripping sled like the one he uses.
From Fine Woodworking #145
Start your 14-day FREE trial to continue reading this story.