Video
Machine Setup: The Bandsaw
Woodworking instructor Ellen Kaspern demonstrates how to set up a 14-in. bandsaw.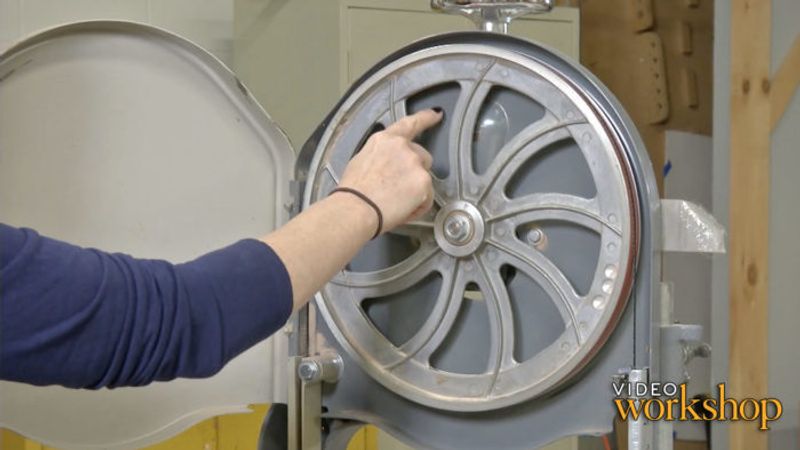 When a machine is tuned up and maintained properly, it will not only make your woodworking more accurate, but it will also make your time in the shop more enjoyable. Woodworking instructors Matt Wajda and Ellen Kaspern have spent countless hours behind machines making furniture, and they've also taught classes on setting up and maintaining machinery. In this video workshop series, Matt and Ellen will show you what they know, guiding you through each critical machine in the shop.
In this episode, Ellen will make sure that the bandsaw blade is tracking properly by setting the wheels coplanar to each other, crowning the tires, and setting the tilt and tension on the top wheel. Finally, she'll set the bearings and guide blocks.