How to Get Square, Stable Stock
For best results, rough-mill the wood, allow it to stabilize, then finish-mill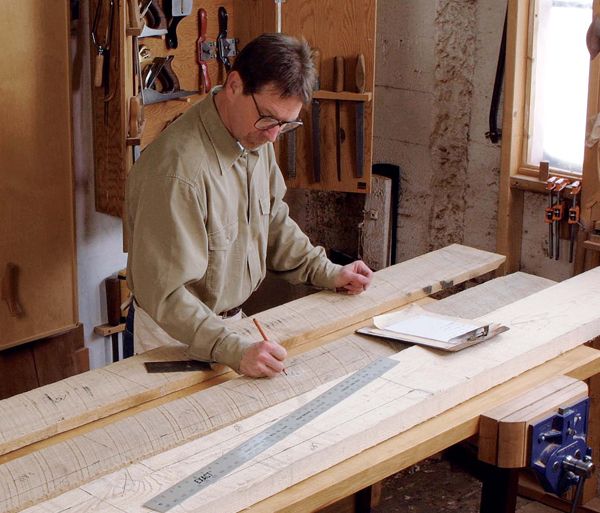 Synopsis: Transform rough lumber into square and stable stock with this foolproof milling process described in detail by Fine Woodworking contributing editor Gary Rogowski. His guidelines are direct and helpful—leave bad boards at the lumberyard, for instance—and they'll save you headaches. He details the entire process, including selecting rough lumber, drying and acclimating lumber in your shop, rough milling, stickering, and finally jointing, surfacing, ripping, and crosscutting to final dimensions. He shows how it's done and the order it's best to do it. Along the way, you'll learn how wood cups and crooks.
From Fine Woodworking #165
Take a piece of rough wood, fresh off the woodpile or lumber rack. Now transform that coarse stick into a square, flat piece of stock with parallel sides and ends, suitable for your latest project.
It seems to take a sort of magic sometimes to make flat and…
Start your 14-day FREE trial to continue reading this story.