Making Tabletops Without Coming Unglued
How the pros stay sane when gluing up tabletops and large panels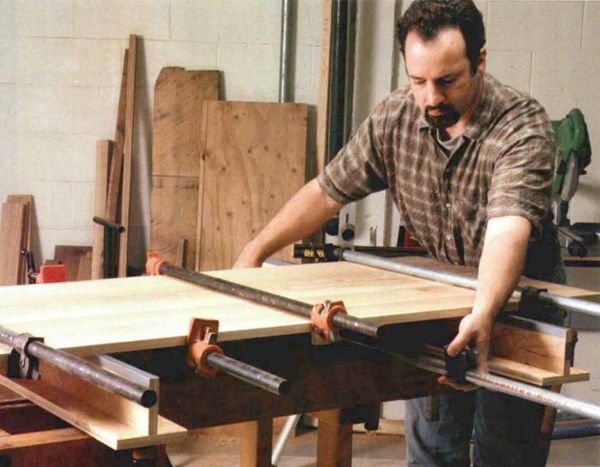 Synopsis: Getting a nice flat tabletop with tight joints isn't a snap. Anatole Burkin interviews several woodworkers on their experiences and strategies for gluing up large panels. Gary Rogowski, Bob Van Dyke, Garrett Hack, Roland Johnson, and David Fay talk about whether to edge-glue panels to avoid cupping, or whether to pay more attention to figure and color. Some prefer biscuits; others, splines, or nothing. And they all say any large surface works fine for glue-ups. The article includes a side discussion of clamps – what kinds they prefer, how they use them, and how a Swiss glue press, parallel-jaw bar, and the scissors-style screw clamp measure up.
Building a tabletop was once as simple as finding an oldgrowth plank wide enough to serve six. Boards much wider than 12 in. are uncommon these days, and if you do find them at the lumberyard, they often go for a premium…
Start your 14-day FREE trial to continue reading this story.