How-To
Taming Tough Grain with a Bevel-Up Plane
See how Bob Van Dyke uses a 45º blade in his low-angle bevel-up planes to tame highly figured wood and to break hard edges without worrying about grain direction.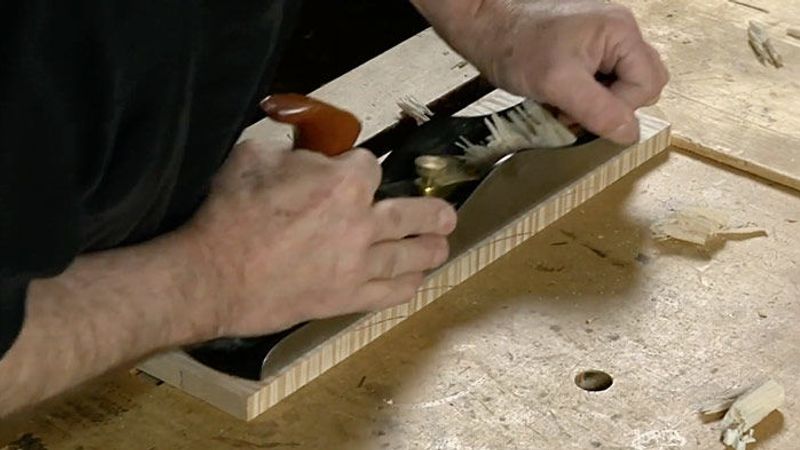 Video by Gary Junken, edited by Jeff Roos, produced by Ben Strano
Low-angle bevel-up planes usually have a bedding angle of around 12° and a blade honed to 25°. This combination gives you an angle of attack of 37°.
For planing tough woods like tiger maple and quartersawn oak, Bob turns to a blade that he has honed to 45°, which in turn gives him an angle of attack to the wood of 57°. While it may make the plane harder to push through the cut, Bob has found that he rarely gets tearout with such a high angled blade in his low-angle jack.
Bob also has a similar blade honed for his low-angle block plane that he keeps handy for putting a slight chamfer on any hard edges that otherwise would be too sharp to leave on a piece.
More on Fine Woodworking: