How to Flatten and Smooth a Tabletop
Learn to cut a tabletop to size and smooth its surfaces and edges with hand tools.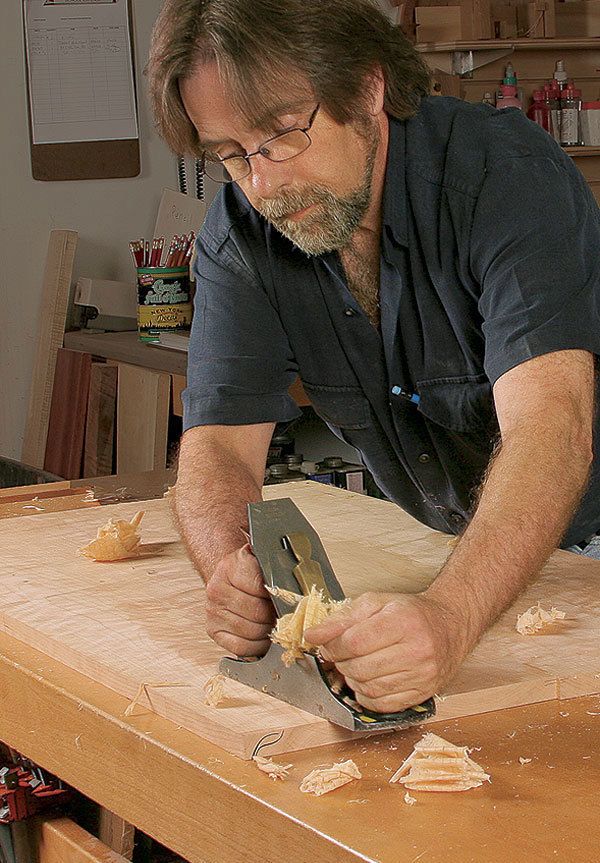 Synopsis: Part Three of Bob Van Dyke's series on creating a tabletop covers flattening, dimensioning, and smoothing. Follow along as he handplanes the surface smooth, cuts the tabletop to length, smoothes the edges, and then puts the final touches on the top surface.
In the first two parts of this series, I showed you how to select the right boards to create as harmonious and seamless a tabletop as possible. Then I showed you how to glue those boards together, employing spring joints for extra strength. I also gave tips on breaking down a wide top into smaller subassemblies for easier thicknessing. now you're ready to flatten the top, cut it to width and length, and smooth the ends, edges, and faces.
Read part one.
Read part two
Top not perfect? Don't panic
If you started with straight, flat boards and your glue-up went well, your top…
Start your 14-day FREE trial to continue reading this story.