How-To
Breadboard Ends: 4 Ways
Gary Rogowski demonstrates, step by step, four methods for keeping tabletops and wide panels flat.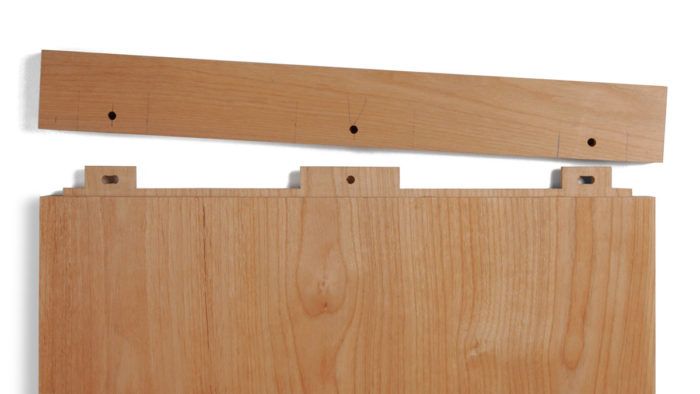 Synopsis: Breadboard ends serve the essential function of keeping tabletops flat. Gary Rogowski details four effective ways to attach them, from a light-duty tongue-and-groove joint to the super-strong tenons connected by haunches. They key is to choose the right option based on the size and function of your table.
---
It was more than a few years back that I made a sewing table for my sweetie and, wanting to test my fledgling woodworking skills, decided to use breadboard ends across the tabletop. While they turned out fine, I nearly pulled out my hair doing them. In the time since, I've refined my processes, using breadboards on numerous projects both for their structural benefits and design opportunities.
Breadboard ends are narrow boards attached to a solid panel across the grain to help hold it flat. In this article, I go into four ways to attach them. They're all effective. But it's important to pick the right option for the scale of your project, so I outline when to use which and why. The different options involve different machine and hand-tool strategies. Regardless of the type, though, I always refine the joint by hand for a tight fit that will stay closed for years to come.
Video Workshop: Build a Trestle Table
Catch every step of the action as Gary Rogowski
crafts a versatile trestle table in front of our cameras
As for decorative elements, like contrasting woods and shapely plugs, I leave that up to you. For a little inspiration, though, I recommend looking at this article's Online Extra. It's a feature on a Greene and Greene side table I made, and its breadboard ends pull out all the stops.
1. Breadboard Ends: Tongue-and-Groove
2. Breadboard Ends: Tongue-and-Groove for Bigger Panels
3. Breadboard Ends: Tenons
4. Breadboard Ends: Loose Splines
From Fine Woodworking #281
To view the entire article, please click the View PDF button below.
---
by Christian Becksvoort

Five solutions, from standard to stylish
View PDF