Projects and Plans
Shaker Side Table
Build a delicate version of this iconic round stand.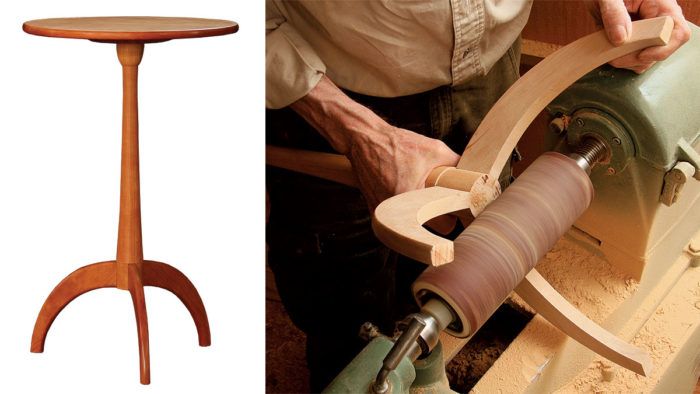 The Shakers designed and built a variety of beautiful round stands, but this one is the ultimate. Its slightly concave tapering post, thin top, and light, half-crescent legs are the epitome of classic Shaker design. The design has been refined over several versions until it is near to the original as possible. With a lathe and careful attention to detail, this classic is not hard to build. The post is turned and the curved legs are dovetailed into it. The top is a simple round with a smoothly curved edge profile.
Download the plans for this table from the Digital Plans Library. Plus, browse 100+ other plans available for members only.
View PDF