How-To
Speed Up Handplane Honing with a Ruler
A veteran hand tool-user's simple trick helps you achieve a sharp edge a whole lot faster.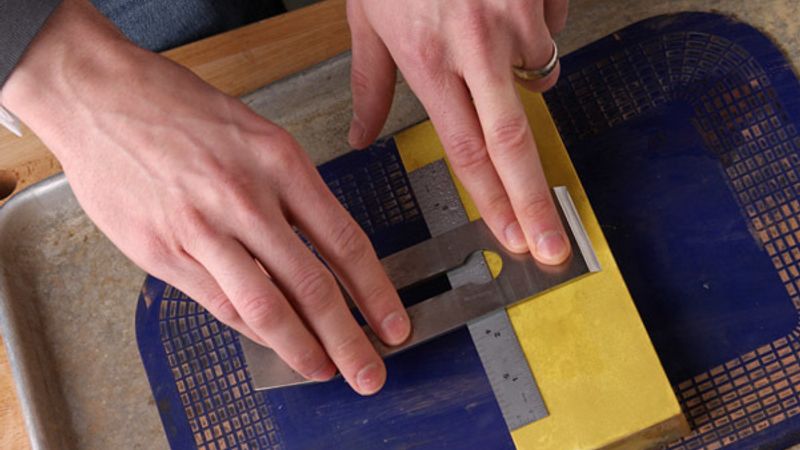 Ed Pirnik and Aku Rodriguez
To get optimal results from your handplane irons, those blades need to be sharp—really sharp. After you've achieved an accurate primary bevel on the business end of the iron, honing takes center stage: the bevel is honed over a series of successively finer sharpening stones. All that honing creates a burr on the back of the blade—a slightly raised edge that needs to be polished off.
After honing the bevel, most folks tend to just flip the iron over and polish out the burr using their finest stone, with the entire back placed atop the abrasive–but veteran hand tool user David Charlesworth's ingenious "ruler trick" makes this process a whole lot faster.
In this short video, Fine Woodworking's Michael Pekovich demonstrates Charlesworth's technique, while offering a few extra tips on how to sharpen a handplane iron.