How to Sharpen a Spokeshave
A simple blade holder is a key to success.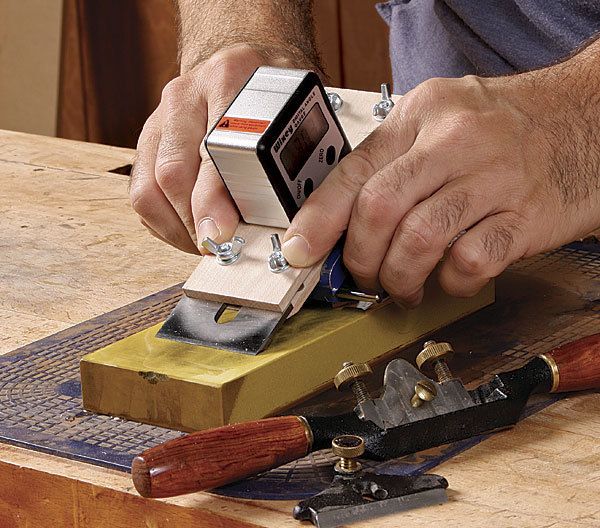 Synopsis: Sharpening a spokeshave blade can be tricky because the small blade is hard to hold. The solution is to mount the blade in a wooden holder before you grind and hone it. This version by Chris Gochnour can handle both short bevel-up blades and longer bevel-down blades. It's a style of shopmade holder that's been around for more than a century, but Gochnour has updated it and made it more user-friendly.
Sharpening most spokeshaves is like sharpening a handplane, but the blades are a lot smaller and tricky to hold. The solution is a wooden blade holder. With the blade mounted in it, you can grind and hone to perfection using standard sharpening techniques. It's also double-ended, so it can handle both short bevelup blades and longer bevel-down blades. a concave spokeshave requires a different approach, but I'll tell you the secrets to that, too.
Start your 14-day FREE trial to continue reading this story.