How-To
How to Make and Use a Scratch Stock
Learn how to build and use a scratch stock, and find out why these simple tools can tackle details a router can't.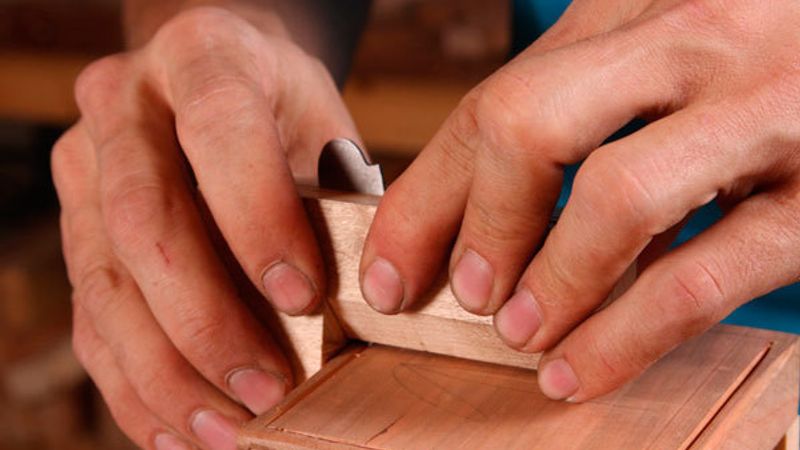 David Moore
Routers are fantastic tools when it comes to cutting joinery or profiling the edge of a workpiece. Bits exist for just about every conceivable shape–from roundovers and ogees, to ovolos and scotias. That said however, there are still times when a router just won't do. Some details are simply too delicate to achieve for a high horsepower tool. Plus, some profiles just can't be found in a router bit. Enter the scratch stock.
These simple shopmade tools have been used by furniture makers for hundreds of years. A simple wooden holder serves as the handle for a flat metal blade that's created by filing a profile onto one edge. From there, it's simply a matter of making successive passes, or "scratches" on the surface of your workpiece, taking small shavings off until you've achieved your desired profile.
In this video, furniture maker David Moore shows you how to make your own custom scratch stock profiles. All you need are a few screws, a small piece of scrap wood, and a small piece of metal. Most folks use scraps from an old bandsaw blade or card scraper.