Shop Tips
Jet-Black Filler Looks Like a Natural Pitch Pocket
Powdered charcoal mixed with epoxy makes a fine filler for knot holes and other voids.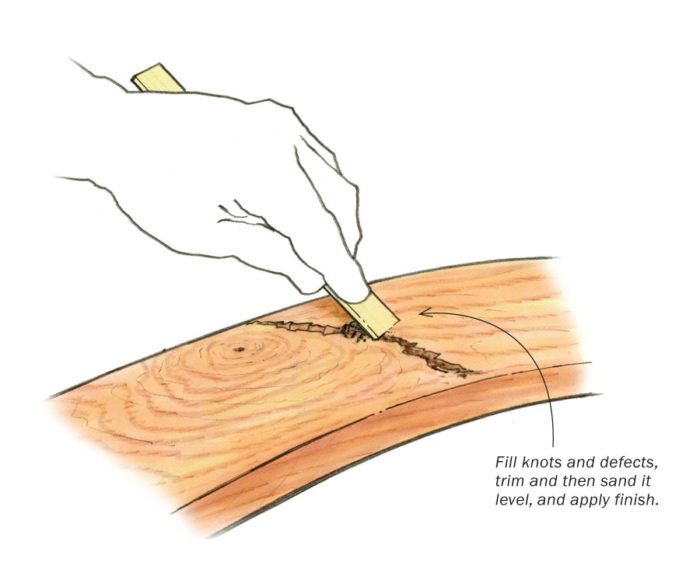 I've discovered a simple way to fill voids in medium-to-dark woods that costs next to nothing. I grind charcoal from my woodstove or fire pit into a powder, and then mix it with 5-minute epoxy to create a great filler for knot holes, worm holes, voids, and cracks. Cyanoacrylate glue works well for smaller voids.
I grind the charcoal in an old blender (finishing in pulse mode) or crush it with the head of a hammer against a metal plate, or both. The charcoal is porous, so chunks up to 1 mm in size are fine. A little powder turns the epoxy jet black—a 25% ratio is about right—while keeping it liquified and easy to work into the cracks. If the mixture is too thick (like peanut butter), it can be a struggle to use as the epoxy starts to set up, and air bubbles in the filler can be a problem.
While the glue is still setting up, I trim the excess with a chisel, and once it has fully cured I sand it level. The filler is jet black, like the pitch in cherry, and looks beautiful under any film finish.
—Joe Morgan, Park Rapids, Minn.
Drawings: Dan Thornton
Issue #264 Nov/Dec 2017