One Cabriole Leg, Three Different Feet
A step-by-step guide to creating three distinct period feet for the cabriole leg.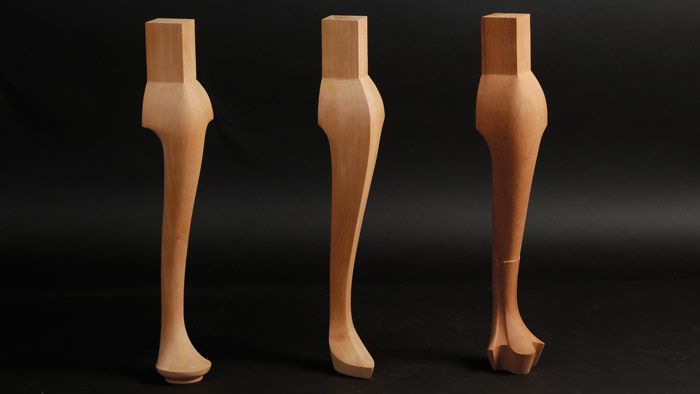 Synopsis: The classic cabriole leg is a solid design choice for period furniture makers, but after making the decision to use cabriole legs in a piece, furniture makers then have to choose from a variety of foot designs. Here, Steve Brown discusses the layout and execution of three common feet for the cabriole leg: the pad foot, the slipper foot, and the trifid foot.
Period feet for the cabriole leg
In the furniture making program at North Bennet Street School, students usually find inspiration for their projects in books from our extensive library. They'll find many examples of period pieces, but they'll also find more contemporary work. What they won't find is any lack of possibilities. Sometimes limiting their options is the hard part. If a furniture maker is inspired by the cabriole leg, for example, they still have to decide what kind of foot to put on it. There…
Start your 14-day FREE trial to continue reading this story.