The North Bennet Street School Toolbox with Matt Wajda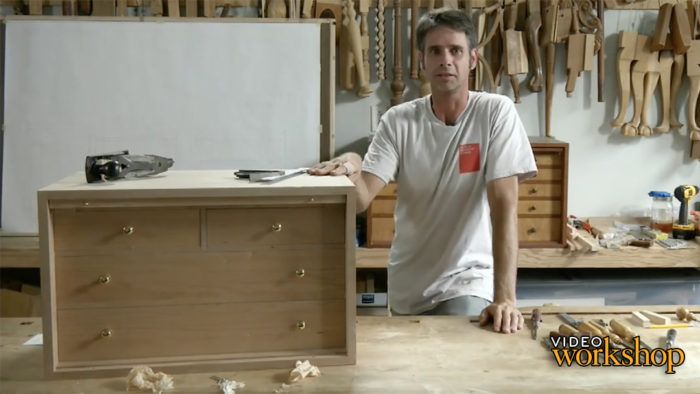 Woodworkers from all over the world come to The North Bennet Street School in Boston to study woodworking. As part of the curriculum, every one of them must make a toolbox. For many, the toolbox serves as a badge of honor, but for the instructors at the school, it is an important teaching tool that covers an array of hand-tool and machine techniques.
In this video workshop you'll get a taste of what it's like at the North Bennet Street School. So sit back, grab a notebook, and learn how to build a toolbox, the North Bennet Street way.
Web producer's note: This is an extremely detailed demonstration of a very complicated project. Normally our video workshops are around two hours long, but we just couldn't cram all of the information into that format. Since there are no time constraints with streaming video, we decided to open things up, instead of glossing over information. This video workshop will come in at more than 6 hours of demonstrations. I hope that you learn as much watching this video workshop as I did when we were making it. Even though I was there recording it, I still learn something every time I watch it, and I've watched it several times. –Ben Strano
Video by Jeff Roos and Ben Strano
Edited by Jeff Roos
Produced by Ben Strano
Music by Greg Morrow, Steve Mackie, and Ben Strano