How-To
Tips for Planing Difficult Grain
How to use a handplane to smooth highly figured woods.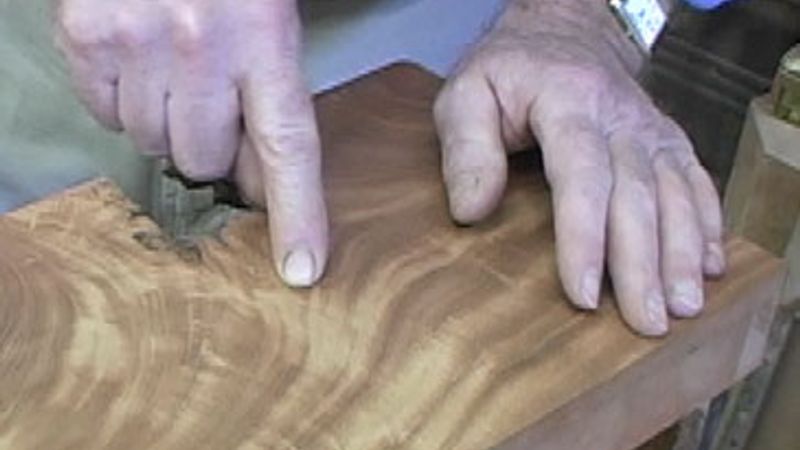 Stephen Scott and Michael Dobsevage
In this video Philip C. Lowe, the founder of the Furniture Institute of Massachusetts, demonstrates his time-tested methods for planing tough wood grain without tearout. This video is part of a series with Lowe in which he answers questions from readers and members about choosing, sharpening, and using handplanes.
Philip C. Lowe was a long-time woodworker, who got his first taste of of the craft while serving in the Navy. He went on to become one of the most respected and well-known instructors in the country and operated his own school, the Furniture Institute of Massachusetts. Lowe passed away in January 2021. FWW published a tribute to him in issue #288 (April 2021). He made this video workshop in 2012.
1

What are the first two or three planes a woodworker should own?
PLAY 1


2

What do I need to know to get started with wooden molding planes?
PLAY 2

3

How do I camber a plane iron, and what's the right amount of camber?
PLAY 3

4

I ran over a brad with a smoothing plane and nicked the sole. How do I repair the damaged chisels?
PLAY 4

5

What's the proper mouth opening between the plane blade and the sole?
PLAY 5

6

NOW PLAYING


What plane do you use for smoothing difficult grain?

7

How do you keep a scraper plane from chattering?
PLAY 7

8

Can you demonstrate how to level a wide panel with a handplane?
PLAY 8