How-To
Smoothing Wide Boards with a Handplane
Proven pro techniques for getting a rough board flat, straight, and square.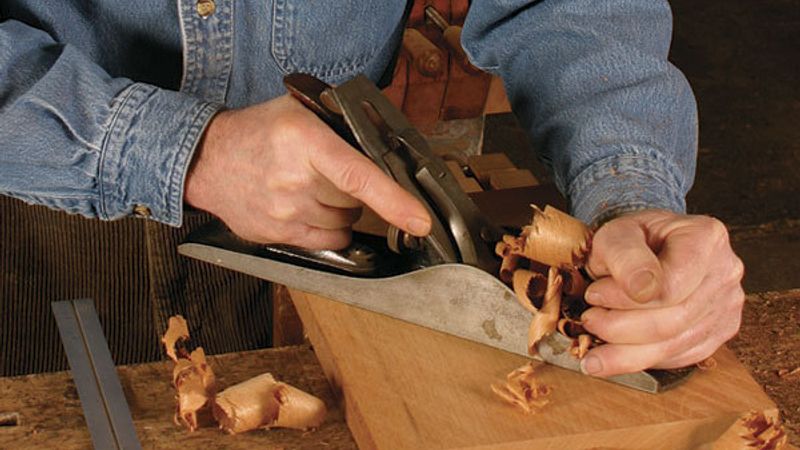 Stephen Scott and Michael Dobsevage
In this video Philip C. Lowe, the founder of the Furniture Institute of Massachusetts, demonstrates how he uses hand planes to transform an imperfect board into one that is straight, flat, and square. This video is part of a series with Lowe in which he answers questions from readers and members about choosing, sharpening, and using handplanes.
Read More
Philip C. Lowe was a long-time woodworker, who got his first taste of of the craft while serving in the Navy. He went on to become one of the most respected and well-known instructors in the country and operated his own school, the Furniture Institute of Massachusetts. Lowe passed away in January 2021. FWW published a tribute to him in issue #288 (April 2021). He made this video workshop in 2012.
1

What are the first two or three planes a woodworker should own?
PLAY 1


2

What do I need to know to get started with wooden molding planes?
PLAY 2

3

How do I camber a plane iron, and what's the right amount of camber?
PLAY 3

4

I ran over a brad with a smoothing plane and nicked the sole. How do I repair the damaged chisels?
PLAY 4

5

What's the proper mouth opening between the plane blade and the sole?
PLAY 5

6

What plane do you use for smoothing difficult grain?
PLAY 6

7

How do you keep a scraper plane from chattering?
PLAY 7

8

NOW PLAYING


Can you demonstrate how to level a wide panel with a handplane?