How-To
Non-Yellowing Finishes
Preserve the lightness of maple with these finish options.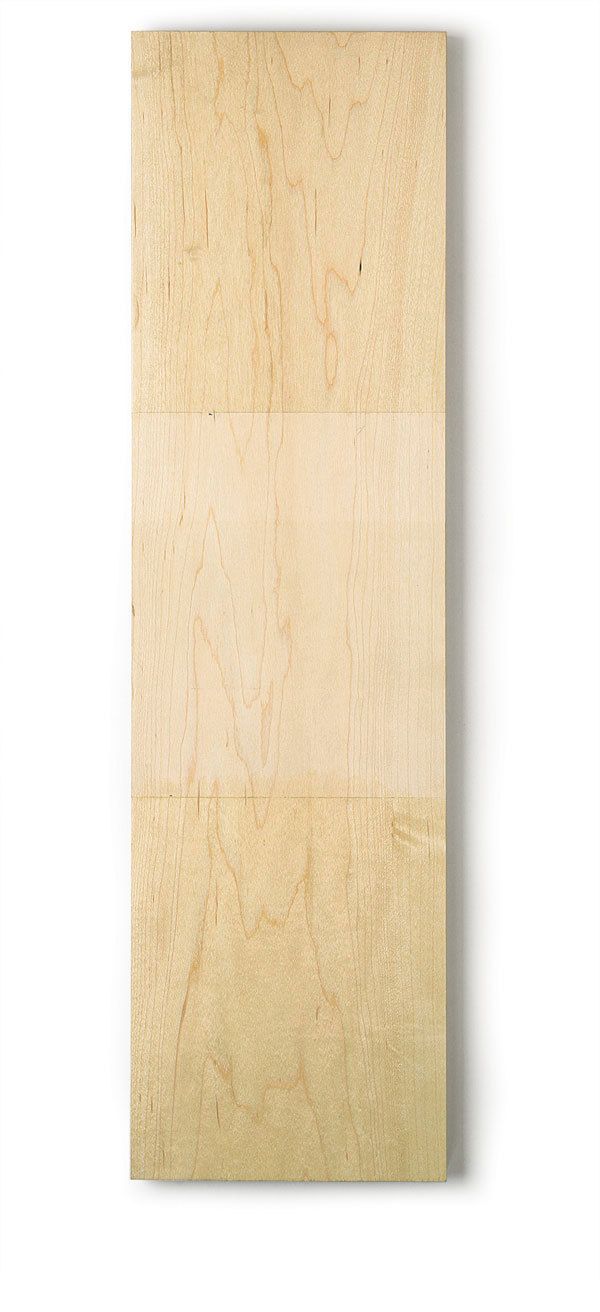 Q:
I just built a table out of maple. What finish can I apply that won't turn it yellow?
Jim Dunne, Denver, CO
A:
No finish can preserve the pure whiteness of just-milled wood, but there are several options that will get you very close while protecting a surface from spills and scratches.
The easiest option is to apply a clear, water-based finish such as Minwax's Polycrylic. Two brushed coats are enough for the table's base, but apply three to the top for added protection.
For more of an in-the-wood look, brush or wipe on a coat of blond shellac, such as Zinsser's pre-mixed SealCoat. Lightly sand the surface with 320-grit paper, and then apply a coat of paste wax after the single coat. This will allow the table to be wiped clean occasionally, but it won't protect the wood from prolonged contact with food or drink.
CAB-acrylic lacquer is non-yellowing but it is best sprayed. Brush-on lacquers, which are mostly nitrocellulose, will yellow with age.

Two brush-on options. Brushing on a coat of Zinsser's pre-mixed SealCoat or two coats of Minwax's Polycrylic will cause minimal yellowing