How to Make Thick, Light Tabletops
Torison-box design works for any size table.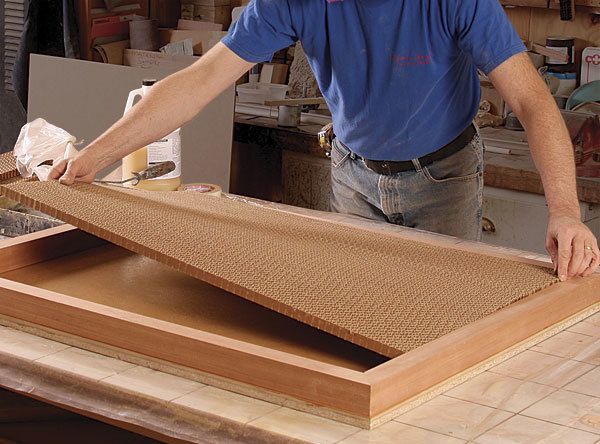 Synopsis: How do you make a contemporary tabletop that's 3 to 4 in. thick that can still be lifted without the use of a crane? Simple … use torsion-box construction. Not the old way of making torsion boxes, where you build a solid wood frame and fill it with a latticework of crosspieces. This is a relatively modern take, with the labor-intensive latticework core replaced with resin-impregnated cardboard that resembles a honeycomb. The stuff is easy to cut, easy to use, and very lightweight, but you do need a vacuum bag. The honeycomb helps create a perfect substrate for veneer.
From Fine Woodworking #219
From conference tables to coffee tables, many contemporary designs use thick tops—2 in., 3 in., even 4 in. thick. However, making these from solid wood presents problems. They are tremendously heavy, and they require a lot of expensive wood and labor to flatten them.
The solution is the torsion box. With…
Start your 14-day FREE trial to continue reading this story.